Swoon Worthy Remodels: Spring 2019 One Room Challenge
21st May 2019
Everyone loves a good home makeover transformation, and there's no better place to check out design influencers than The One Room Challenge.
Every Spring and Fall, 20 of the most influential design experts from across the country transform a room. The results are nothing less than spectacular. This year, American Leather partnered with some of the hottest designers as they brought their visions to life. Here's a stunning look at our partners' reveals: from Sugar and Cloth's perfectly pastel palette to Girl and Grey's rustic modern office masterpiece, and Pencil Shavings Studio colorful work of art, every space features a stunning transformation.

PERFECTLY PASTEL PALETTE
Designing duo Ashley and Jared of Sugar & Cloth's open concept, mid-century inspired living and dining room was the focus of their redesign. The space boasts high ceilings and an incredible amount of natural light that lends itself to a high-impact design like this one. The couple had two goals while renovating: create a space that is not only visually beautiful and fits with the home's retro vibe, but also to select furnishings that are functional. The way this space turned out - they have far surpassed that expectation.
I truly cannot tell you how satisfying it is to see a finished room design after having closed on our renovation house seven months ago! I definitely didn't think it would take as long as it did, but we also weren't expecting half the amount of hurdles that we came across along the way! But really, does anyone?! I wanted to work on our living room and dining room design for the One Room Challenge since it's the first space that makes an impression when you walk into the new house. I think we can safely say that it is quite the statement with color, mid-century vibes, and a much brighter entrance now! When we were house hunting, the listing photos of the entrance to the new house immediately caught my eye. It had really unique characteristics like the original terrazzo foyer with built-in planter. The front doors are also original to the house and were custom made out of state and installed when the house was designed and built in the 70's.
This incredible transformation features a mixture of design styles, from the curved rouge-colored curved sofa, to the vintage-inspired Blake Re-Invented Recliners "The ... chairs in bison butterscotch are not only STUNNING, but they are such comfortable recliners. You would never even know they recline based on the design!"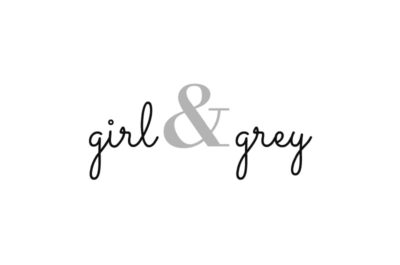 RUSTIC MODERN OFFICE
Would you believe us if we told you this is an outdoor shed? That's right - originally for lawn equipment. With the rise of she-sheds over the last few years, it was refreshing to see Courtney Equall of Girl & Grey put a masculine twist on it by creating the perfect home offie escape for her husband (lucky guy!). Before, there was little style or functionality - let alone walls. After? Well, the space speaks for itself!
The furnishings in the room are both stylish and functional. Courtney chose furniture that would stand the test of time, and the occasional spill. The Grand Track Arm sofa upholstered in a gorgeous buttery soft (and durable) leather was the perfect solution for the space. We all poured over sizes and dimensions to provide not only a sofa that would literally FIT into the space, but style that would deliver supreme comfort. Luckily, all of American Leather's furniture is completely customizable - down to the size.
...I'm so in love with this cutie little office now, that I'm thinking about kicking my hubs out of there and keeping this space for myself…jk. I'm loving the textures and all of the wood makes it feel homey and cozy. We've even had family stake claim on the space for their next overnight visit, so that just gives me all the warm fuzzies. Remember at the very beginning, I said that my goal was to create a comfortable space where you actually wanted to hang and spend time. Mission accomplished. When it was time to furniture shop, I knew I wanted a leather sofa for its durability since my hubs will be using this space the most. Anyone else have a husband that spills everything? No….just me?? I selected this sofa from American Leather and it is a treat for the senses. It is buttery soft and now when you walk into the office, you are hit with the most incredible leather smell. It is definitely the most beautiful and luxe piece of furniture I've ever owned. It is a beauty!
You're going to want to see the before pictures of this space!
COLORFUL WORK OF ART
To say we're obsessed with Rachel Shingleton of Pencil Shavings Studio's space would be an understatement. She has the unique ability of turning otherwise nothing-special spaces and turning them into a feast for the eyes. Her One Room Challenge remodel was no exception. The mixture of traditional and modern is seen throughout the space. Rachel never ceases to delight the senses with her use of color and shape. Form and function are the cornerstones in her designs - but harmony is definitely her strong suit.
We were able to help Rachel find three amazing pieces in our inventory - the gorgeous Turin Style In Motion and two Comfort Air chairs.
I love the dramatic focal point of the fireplace, and for spring/summer, I thought it would be fun to fill it up with some mother of pearl ginger jars.They pop beautifully against the black backdrop. SO GOOD. The American Leather Comfort Air chairs are upholstered in a delicious butterscotch leather. You'll notice they're different sizes – a his and hers option! Yes, we have 2 of those mother-of-pearl coffee tables because the first one arrived damaged from Wayfair, and they sent us another one quickly and said to keep or toss the first one. I'll happily use them both!
See the complete reveal at PencilShavingsStudio.com
DORSEY DESIGNS
DIY TO NEW HEIGHTS
Sarah Dorsey's, of Dorsey Designs, living room & dining room transformation has been one we've been paying attention to for a while ever since her kitchen renovation. The tall ceilings called for something magical - and we think she's hit the nail right on the head with her Spring 2019 One Room Challenge™. It wouldn't be a true Sarah Dorsey Design without the inclusion of DIY projects throughout. This just goes to show you that with a little creativity, anything is possible! For this project, we provided Sarah with our Berkeley Sofa in a Mont Blanc Sugar Cookie leather. We love how she incorporated the color of the leather with the other pieces in her space, and the polished metal add the perfect amount of modern-flair!
After years of buying/collection random furniture/accessories that I liked – I ended up with a sea of gray. I was so excited to finally pull together an intentional design that is also functional (hello toy storage!) Now, we have a space that we love being in! ... A struggle with the the living room was the space planning – due to the shape – a symmetrical layout wouldn't work and with the brick, we couldn't center the 9×12 rug on the sofa... Furniture in the space includes, a gorgeous cognac leather sofa from American Leather. Amazing quality and it is super comfy! The space needed something long and fairly shallow – this first the space perfectly!