The holidays are here, which means it's time for family and friends to make their way to your home for all the celebratory dinners, cocktail hours, and gift exchanges. Whether it's a huge affair with dozens of people mingling or an intimate gathering of your nearest and dearest gathered around the fireplace, it's important your furniture is ready for the occasion.
That's why the cover you choose for your sofas and chairs needs to be able to stand up to whatever life throws at it — or your guests drop on it — and look good doing it. Here are some things to consider when selecting your furniture.
LEATHER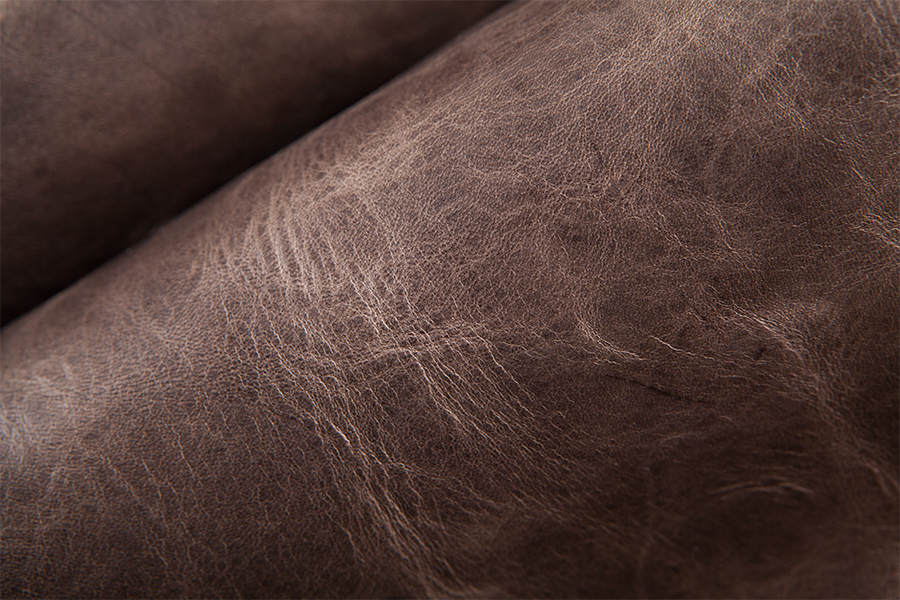 Leather is one of the most durable materials there is. With proper care, it will develop a gorgeous patina over time and should last for decades. But for those with children or pets — or who believe that a life well-lived is not spent worrying about where your feet go — should consider selecting leathers that have been treated with surface coats to help it stand up to spills, stains, fading, and an active household.
FABRICS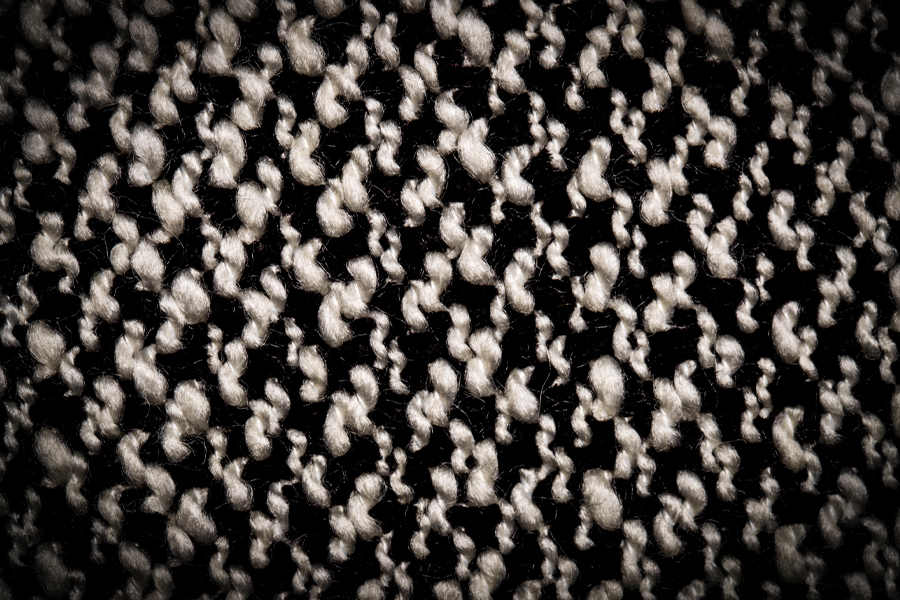 Many consumers will be surprised by the innovations that textile mills can incorporate into their fabrics today. Some especially well-suited to entertaining include:
Ultrasuede. This durable microfiber that beautifully mimics the sumptuous feel of suede. It's made of 80% non-woven Polyester and 20% non-fibrous Polyurethane Binder, and it's available in a jewel box of colors.
Crypton. Soft and beautiful, these fabrics perform under even the most extreme circumstances. As with our leathers, our Crypton fabrics are available with varying levels of protection. Toddler wielding a marker? Tipsy uncle with a glass of Bordeaux? You can sit-pretty knowing this fabric was designed to resist stains and odors, and is available in a full spectrum of colors and textures.
Sunbrella. Bring the outdoor [fabric] in. Originally designed to stand up to Mother Nature herself, Sunbrella® is fade-resistant, repels liquids, and is as easy to clean as it is to wash your hands — just soap and water. With all this proprietary technology woven in, it's a wonder how soft to the touch and beautiful their assortment is. Although it's usually the star of patios and sunrooms, it wouldn't be out of place in a media room — where sports fanatics are known to get a little enthusiastic about the game; often with their food or drink — or kids' playrooms.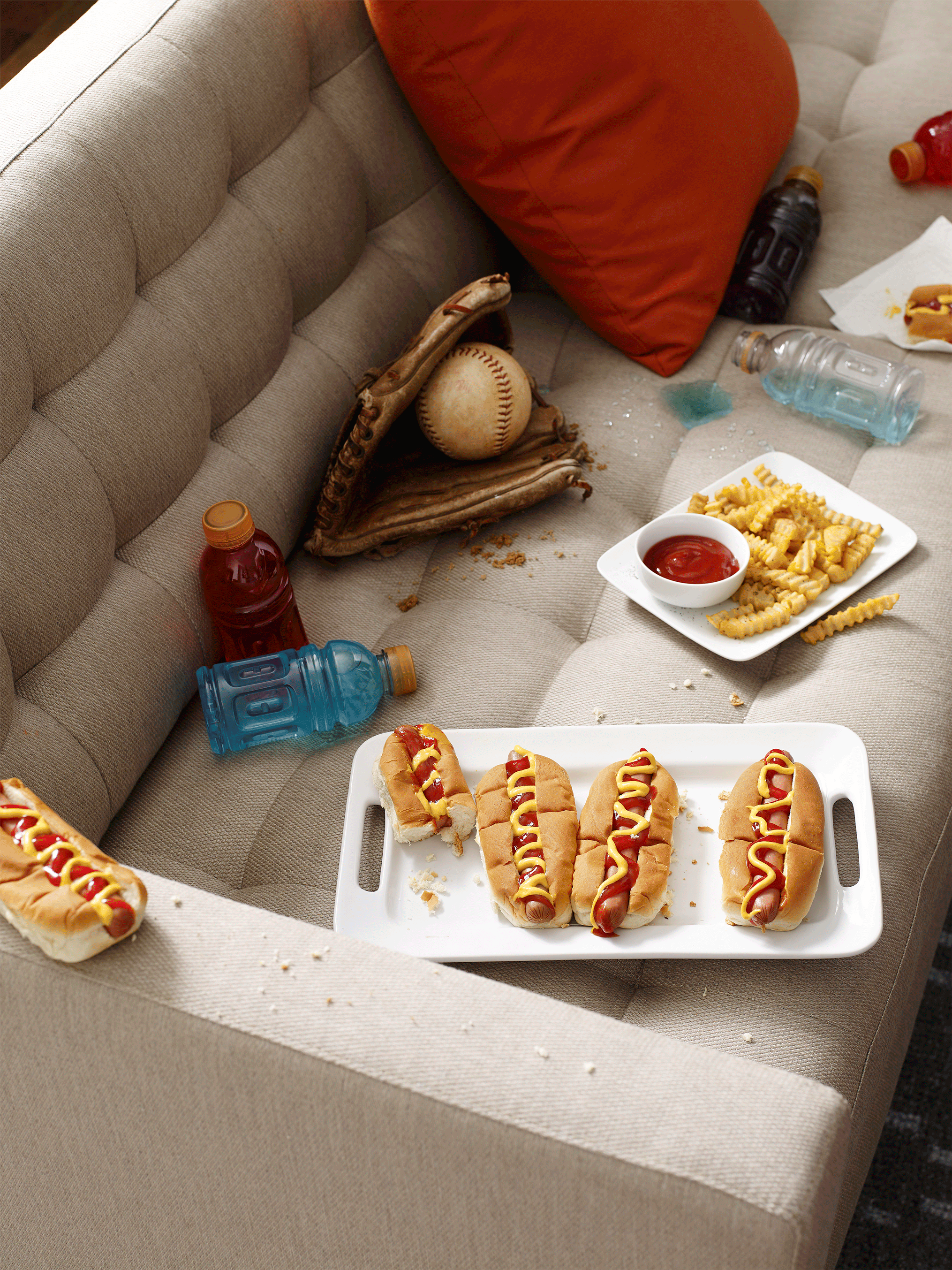 Beyond picking luxurious, reliable furniture pieces, Here are a few additional steps you can take to minimize disaster and maximize fun.
1. Make sure there are plenty of coasters conveniently stationed on all surfaces a guest could conceivably set a glass.
2. Ensure there are plenty of napkins within easy reach at several stations throughout the house.
3. Easy clean up starts with planning ahead. Make use of those tablecloths your mother or M.I.L has bestowed upon you.
4. If you have delicate or antique rugs, consider rolling these up and placing them in storage and replace them for something not only festive, but mean for heavy traffic.
5. Set up designated stations for appetizers and other hors d'oeuvres — this is a subtle way to stay on top of messes before they happen.
6. Stock your drink cart with not only spirits and mixers, but plenty of just-in-case club sofa (and maybe a stain stick or two).
And most importantly: have fun this holiday season!