True Beauty Lies in the Details
17th Apr 2019
Devotion to detail produces furniture with the beauty of fine jewelry
The stitching and peek-a-boo welt on the Turin Style in Motion must be straight and genuine, or it will be upsettingly wrong, and certainly not up to American Leather standards.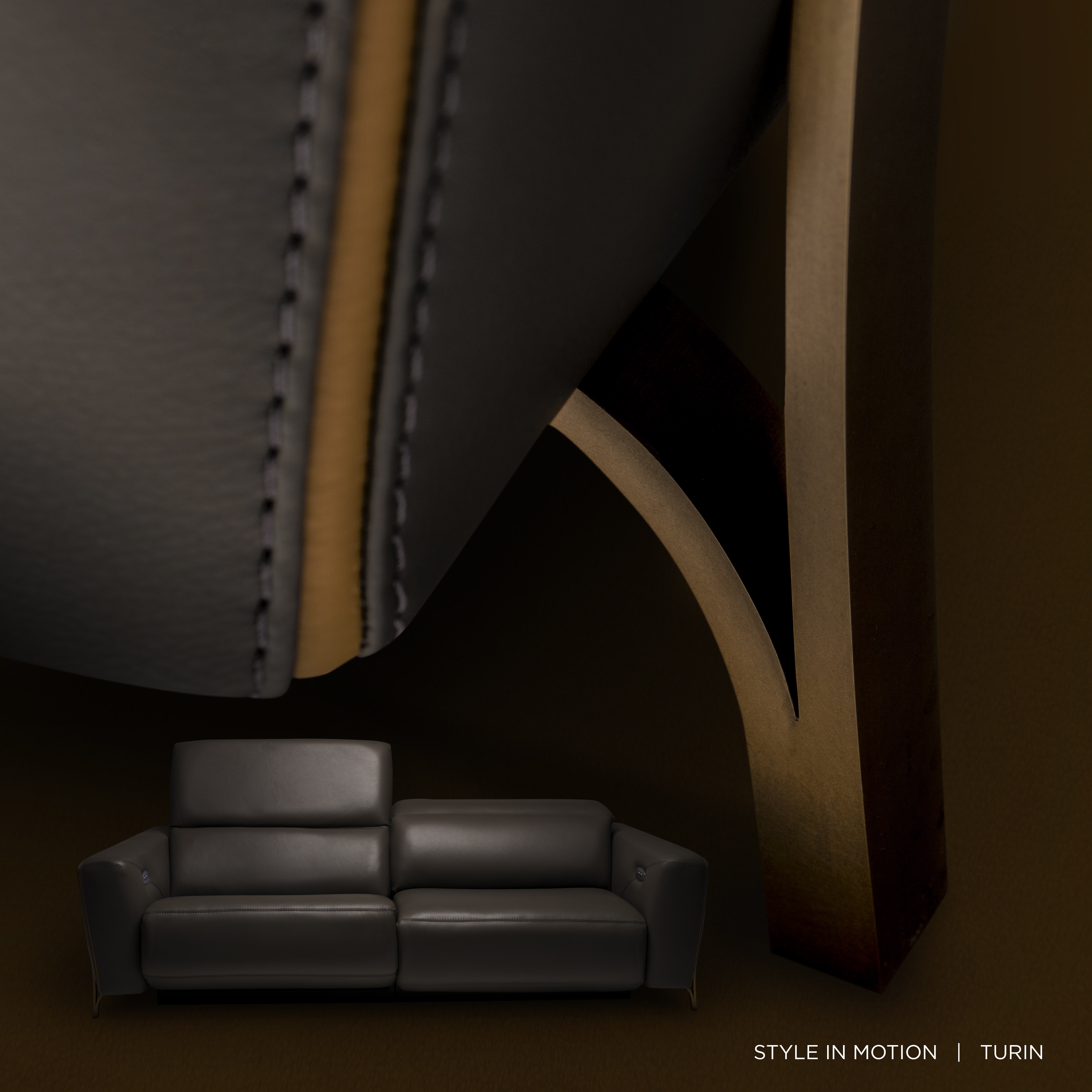 Most people will not give the creative detailing much thought, but hopefully, we've piqued your interest. Perhaps you'll take a moment and notice the tailoring on the next sofa you sit on. Is it as clean and precise as it can be? Tailoring this refined requires careful craftsmanship, and an immense amount of engineering beforehand.
There are dozens of examples found in every piece of furniture, although most are hidden. For instance, the American Leather Comfort Sleeper® features a revolutionary mechanism that allows for a comfortable platform bed instead of the stereotypical sleeper mattress with bars and springs.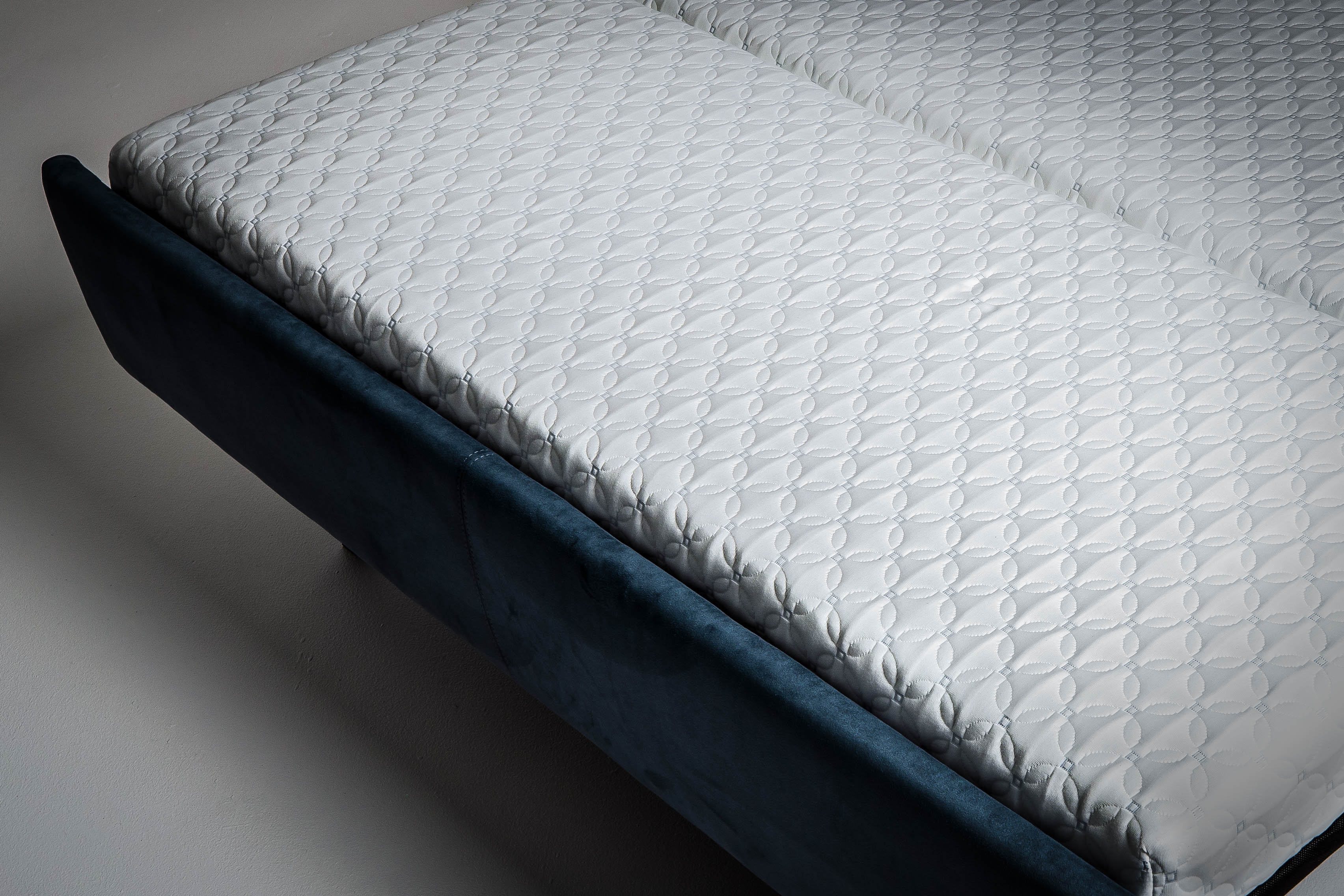 Innovation has always been in our DNA at American Leather. Founded by engineers, our world-class team uses their skills, the latest technology, and, most importantly, passion for bringing the most comfortable, stylish furniture from concept to completion.
With more than 40 years of research and development, the cutting-edge Comfort Air™ is the perfect example. What started as an idea in 1975, inventor Scott Erb began working on a chair that instantly responds to your every movement, always allowing you to find your perfect relaxation position. The American Leather engineering team, along with renowned designer Jeff Weber, began working on the project together in 2013.
After more than five years of perfecting every detail, the Comfort Air made its debut in the spring of 2018. It not only provides infinite seating positions but is also precisely tailored for superior beauty and comfort. Notice the stunning, buttonless tufting on the Pileus Comfort Air — an expert sewer handcrafted every detail, and the results are nothing short of breathtaking.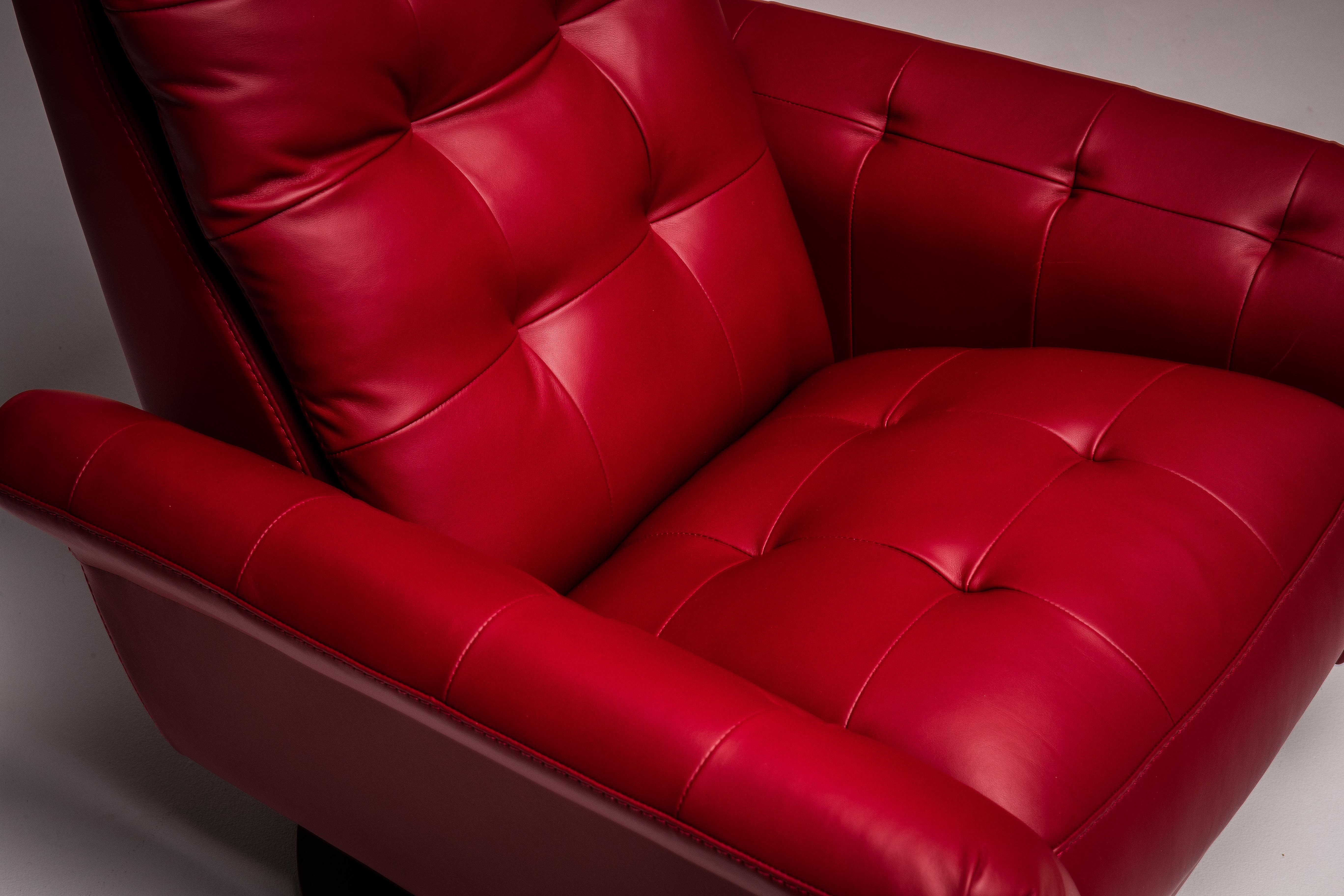 It's these small details that make a design special. Take our other modern muse, the Verona Style in Motion. Equipped with the most advanced motion mechanism available, it's the gorgeous designer details that make the piece.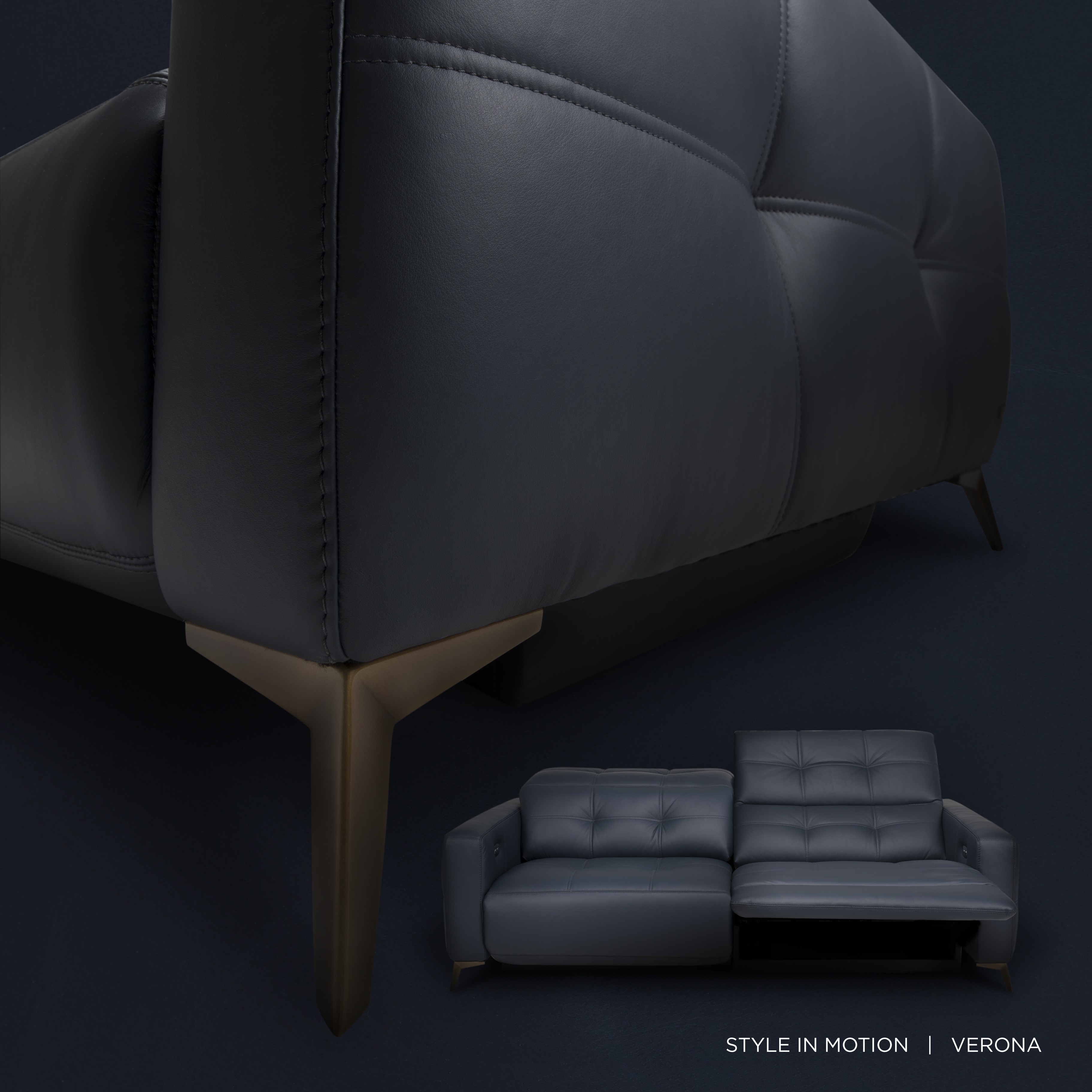 From stationary to motion, every American Leather design detail is carefully considered, giving each piece the same lovely facets that you'd expect to find in jewelry.