Home for the Holidays: Outfitting the Perfect Guest Room
17th Dec 2019
The holidays are on their way. For many of us, that means out-of-town friends and family are, too. If you're planning to host loved ones in your home, now is the time to ensure it's in tip-top shape.
DON'T TAKE THE HOLIDAY LYING DOWN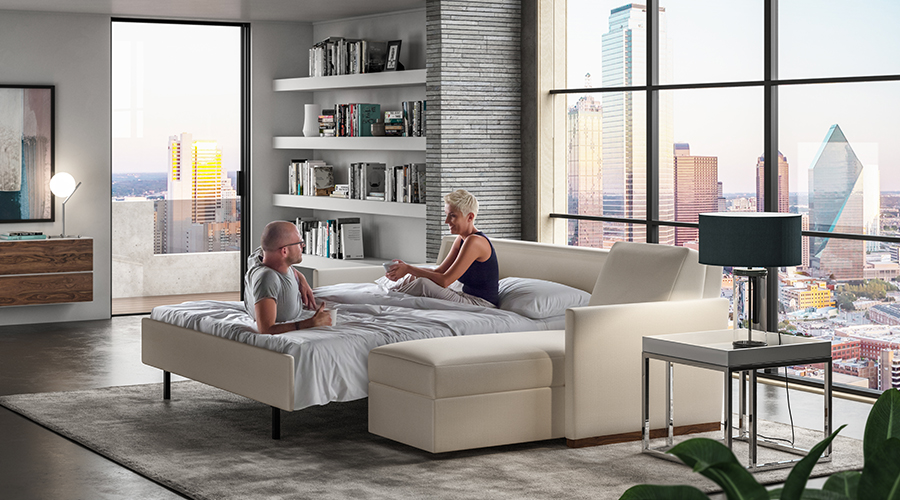 For those without dedicated guest rooms – or those who host many people during the holidays – a sleeper sofa like the American Leather Comfort Sleeper is an ideal solution. Known for their unprecedented comfort when open as a sleeper, these sofa beds are also comfortable and beautiful as sofas in their own right.
Smart engineering, along with perfectly proportioned cushions and great scaling make the fold-out mechanisms undetectable when closed in sofa form. With styles ranging from more transitional to modern, a Comfort Sleeper can be an ideal anchor for living rooms, family rooms, and even home offices!
CREATE THE PERFECT ARRANGEMENT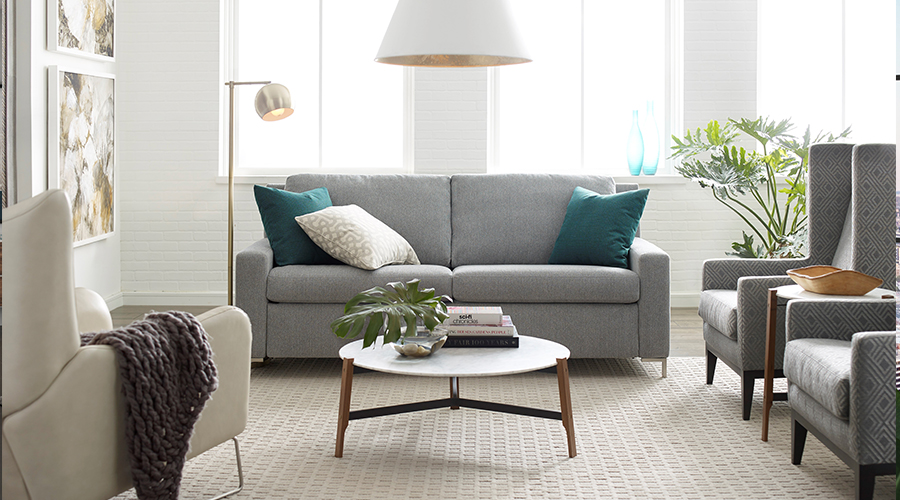 You will likely spend most of your time using your sofa sleeper in... well, sofa form. It stands to reason that you should invest in additional furniture. We're talking about accent chairs, side tables, ottomans, and a coffee table to create a welcoming, comfortable sitting area.
It makes sense to look for furniture that is easy to move and can also serve dual purposes. For example, choose a coffee table and ottoman with built-in storage – perfect for hiding bedding or even hiding the remote. A side table with a shelf makes for an ideal nightstand!
GET GUESTS SNUGGLED IN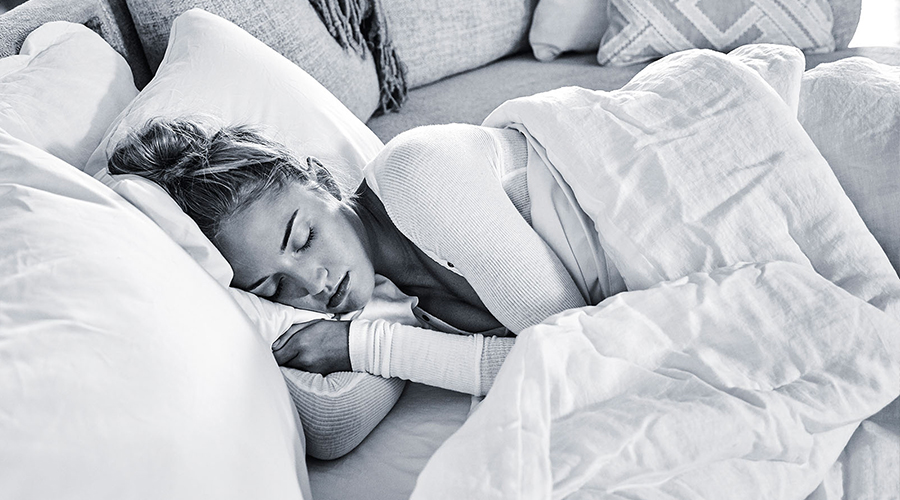 When it comes down to it, the mattress on your sleeper sofa can make or break your guests' overnight stay. Luckily, family and friends won't be humbug about sleeping on your Comfort Sleeper – after all, there's no pesky bars or springs that the hide-a-beds of decades past flaunted.
The Tiffany 24/7 Sleep system comes standard with each piece in American Leather's Comfort Sleeper collection. This patented mechanism supports the mattress evenly without the use of bars or springs. Each sleeper sofa comes with a true 80-inches of sleeping space in high-density Premier foam mattress with Crypton ticking standard. Upgrades are available in both a Gel and Tempur-Pedic® mattress options.
We consider ourselves professionals when it comes to hosting overnight guests. We offer the perfect sofa bed – but what's a perfect bed without bedding? Don't let this necessity be an afterthought! Having the right thread count sheets will make your guests feel truly treasured. Give your guests the option of a heavy duvet and a light blanket and let them choose their ideal level of warmth. Make sure you have a variety of pillows in varying degrees of firmness and softness.
Pro-Tip: If your bedding has been placed in the linen closet with care, spritz it with a bit of linen spray in a soothing scent, like lavender or eucalyptus for instant warmth to the air.
SHED SOME LIGHT
For comfort as well as safety, we suggest well-placed lamps in addition to your overhead light. Arc floor lamps (typically placed behind chairs and sofas) provide the perfect amount of light for reading at the end of the day. Table lamps are another great option for ensuring guests have convenient access to bedside illumination.
Night lights throughout your home will help visitors navigate foreign layouts easily when looking for the bathroom or kitchen in the middle of the night.
Pro-Tip: Night lights with sensors to help conserve energy by automatically turning on when the absence of light is detected. Plug them in, and they'll do the rest.
PLAN FOR DECOR AND MORE
In living spaces that do double-duty as guest quarters, decorative items mustn't get in the way. Elaborate tablescapes with stacks of books, candle arrangements, and objects d'art will suddenly feel like clutter if they need to be moved each time the bed is unfolded.
Keep your decor easy yet elegant by using console tables, shelving, and movable pedestals to display your favorite decorative accessories. That way, you can add your own personal style to your space while keeping your sofa area clutter-free.
ADD A FEW EXTRA TOUCHES
In the days leading up to your guests' arrival, spend some time in the room they'll be staying in to get a feel for what happens throughout the day. Is the morning sun glaringly bright? Add blackout curtains for a quick fix, or upgrade the blinds for a new look entirely. Is there a constant barrage of street noise or heavy footsteps from upstairs - a sound machine is a perfect solution.
If the room doesn't have a door, give your guests more privacy by putting up a folding screen.
Make sure there are plenty of fresh towels for each guest, as well as spare toothbrushes, soaps, over-the-counter medications, and any other necessity they may have forgotten. Don't forget the WiFi network and password, instructions for using the television, and information on local coffee shops and attractions will not only help your guests feel at home, but they'll appreciate the gesture!
With a few extra measures – and the premium sleeping experience – you can ensure your overnight guests will feel comfortably welcome. The only downside – they may enjoy their stay so much they'll want to visit year after year!