Tasteful Decorating Tips for the Holidays
6th Dec 2019
It's beginning to look a lot like Christmas. For those who would prefer their homes to, well, look like their home and not some department store window — we created this guide. You can incorporate seasonal touches into your existing decor without going overboard. Here are some tips for decking the halls tastefully.
WHITE CHRISTMAS, BLUE CHRISTMAS OR SILVER AND GOLD?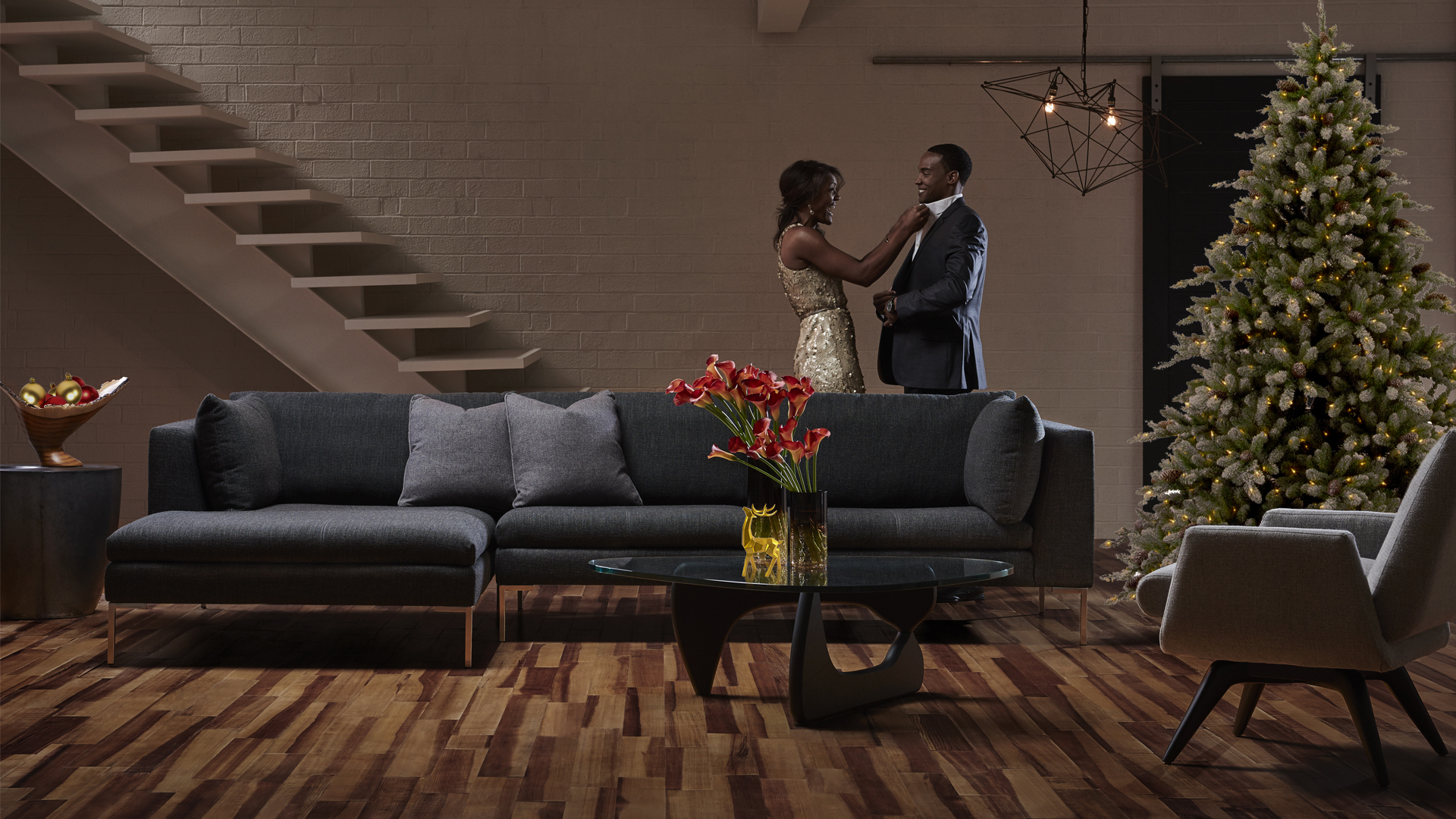 Red and green is the traditional color pairing for the holidays, and while it's undeniably festive, it isn't your only option. If the dominant shade in your color scheme is something outside of the traditional holiday hues, the trick is to stick with your base color and accent with shimmers of gold or silver for spaces with cool colors (like blue or grey). For warmer toned spaces, go with rich jewel tones like emerald, lapis, or amber.
HANG THE STOCKINGS WITH CARE... AND RESTRAINT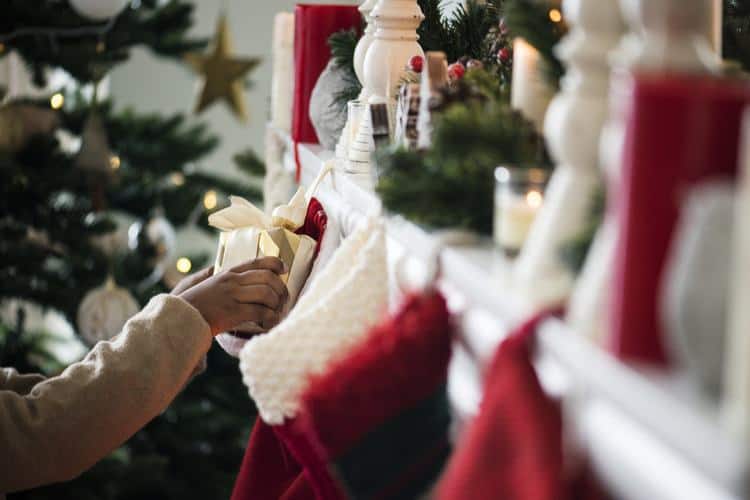 source: Family Living Today
That full collection of Kimball figurines you inherited from your grandmother are an heirloom, but it doesn't mean you have to display all of them. We suggest opting to display your favorites to avoid clutter (or leave them in their bubble wrap all together).
Not Christmas without them? No problem – give your prized decor the recognition they deserve. We advise thinking critically about the rest of your decorations. Being design-focused, we love the rule of threes: limit yourself to 3 elements per room for the perfect harmony. Odd numbers are more visually appealing groupings; it forces your eye to move around more and appreciate the detail. Plus, it keeps things less cluttered and more interesting!
OH CHRISTMAS TREE...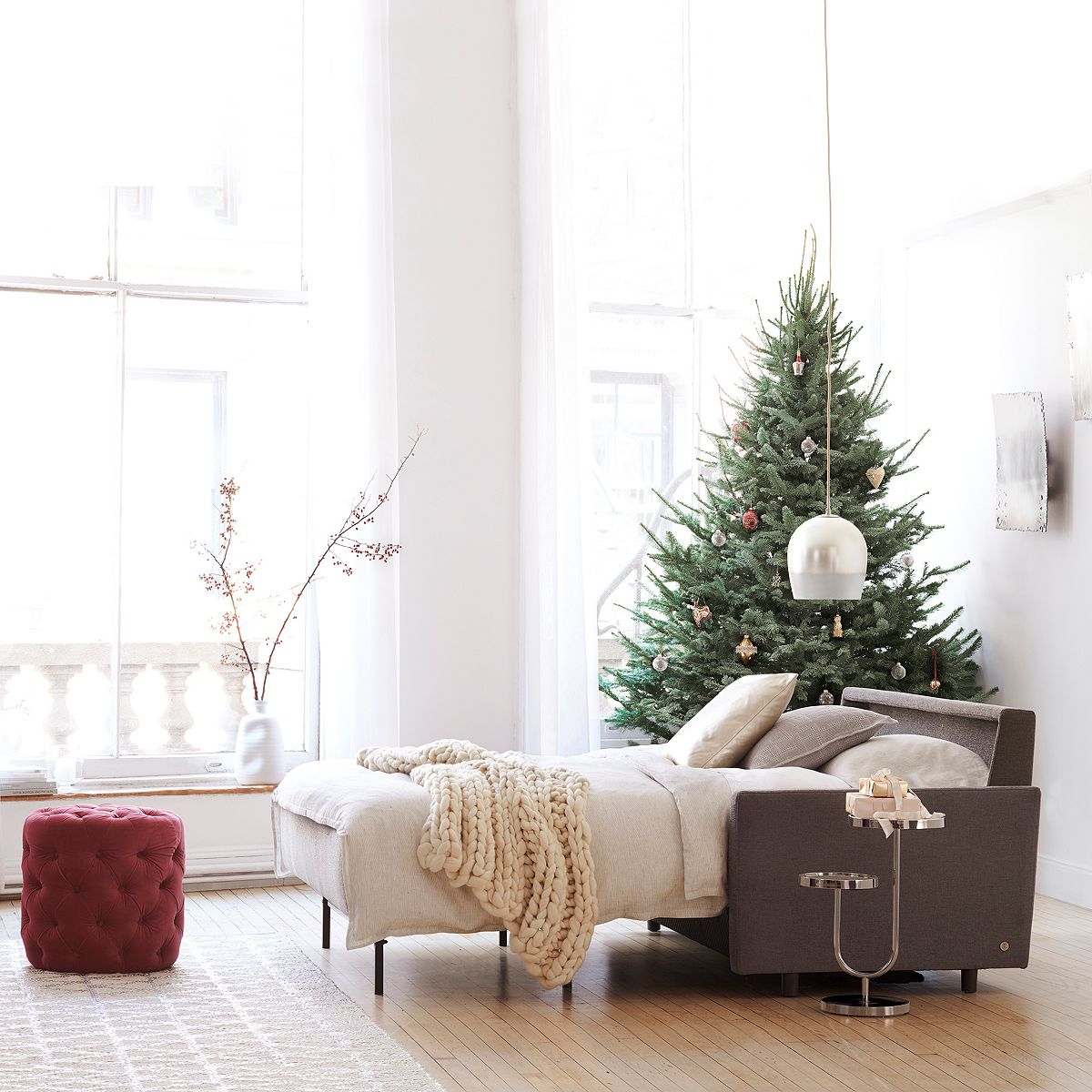 source: Bloomingdales
You stomped through a muddy tree farm, labored with a bow saw, wrestled that fir to the top of your car and managed to get it in through the front door without losing too many pine needles. After all that, that tree deserves a place of honor in your living room. Where does your eye go upon walking into that room? A corner, accent wall? Maybe in front of a gorgeous French window? That's where the tree goes. You may have to rearrange some furniture to accommodate your catch, but it will be so worth it.
SITTING BY THE FIRE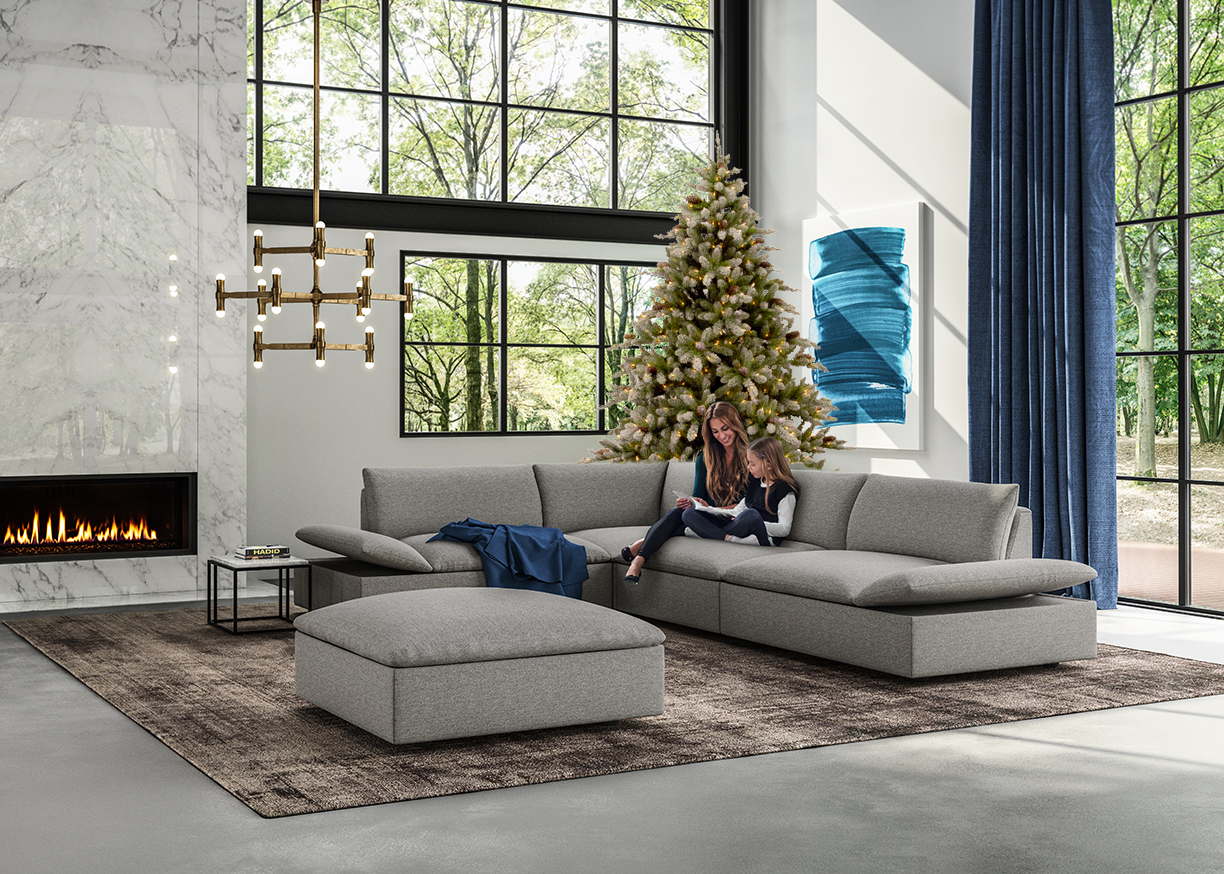 As a rule of thumb when rearranging your furniture for the holidays, you will want to make sure everyone has a comfortable perch for watching the festivities unfold. There's the classic angled arrangement of your sofas, loveseats, and accent chairs to face the tree. But if you're lucky enough to have a fireplace in your home (we're talking to you Northerners!) you can center your seating around it to make the most of those cold winter nights.
Either way, you will want to consider how people navigate around the room. Is there a clear pathway to and from the kitchen? Will your guests need to dodge and weave to get to the bathroom? Make it easy for them (and avoid the possibility of hot-cider spilling on your sofa - we have cleaning tips for that) to maneuver through the festivities.
DAD, YOU TAUGHT ME EVERYTHING I KNOW ABOUT EXTERIOR ILLUMINATION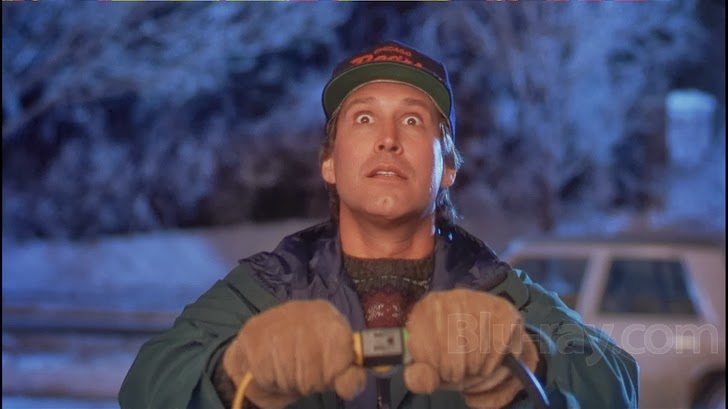 Don't pull a Clark Griswold this holiday! Be a good neighbor and turn off those outdoor lights before you go to bed (we promise Santa will still see your house for present delivery). Not only will it save you on your electric bill... it will keep you on the "nice list" of your neighbors.
On a similar note, if you have a live tree, it's a good idea to turn off the lights when you're not in the room. Leaving them on can dry out the tree and pose a serious hazard, or worse, a four-alarm fire. Bells-a-ringing are wonderful. Sirens-a-blaring – not so much.
However you choose to celebrate this holiday season, decking your halls in tasteful holiday decor will keep the season merry and bright!