Proudly Made In America
9th Aug 2021
When it comes time to treat yourself to an expertly crafted piece of furniture, American Leather is ready to transform your dreams into a comfy reality. We know great furniture is more than a great design, that's why comfort and versatility are implemented in every step. Hand crafted American-made furniture is at the core of what makes American Leather innovative in creating furniture that anyone would want in their home. If you need a little extra motivation, here are the top reasons why we are the go-to-source for luxury seating:
A Brand Made in America
Over thirty years ago, in 1990, American Leather opened its doors in a small facility and now has grown to more than 600 employees operating in an impressive 350,000-square-foot factory. We are and have always been firmly committed to manufacturing in America. If you were to ever visit to our factory, one of the first things you will see is a large American flag proudly fluttering in the Texas wind. It should also be noted that we fly the country-of-origin flags, representing each employee that works in our factory. Currently, there are 32 flags honoring our growing global team.
The American Leather Philosophy
Our philosophy is to create innovative and uncompromisingly beautiful products, delivered with quality, speed and integrity. This focus has earned us the respect of many modern enthusiasts and they now know why we are the go-to-source for luxury seating. Great furniture is more than great design.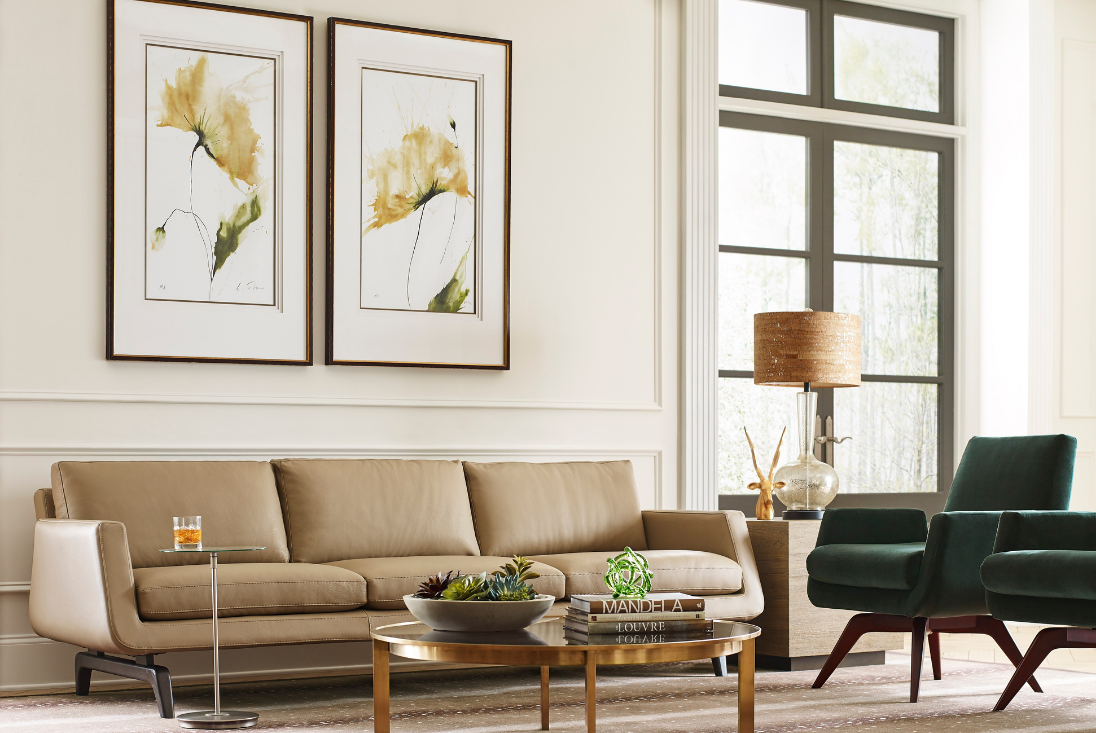 Top Quality Standard of US-Made Furniture
You may have heard that American Leather is known for its unmatched quality. What is less known, is that we credit our precise upholstering techniques by being personally trained by Italian Master Craftsmen. Decades ago, the founder of American Leather, sought out the finest Italian talent and flew them to Dallas, Texas, to personally train our staff. For the past 30 years, we have been committed to preserving their trade secrets and master level techniques. Another major distinction that sets us apart is our technology- focused factory. Not only is it spotless, but it is also innovative and brilliantly efficient. This combination of honoring the history of the craft, with an unwavering focus to optimize the factory, ensures that you can expect to receive an exquisite piece of furniture. The standards upheld within American Made furniture involve some of the best products on the market, with centuries of deep-rooted traditions and ingenuity to furniture craftsmanship. American Leather makes American made furniture that exceeds quality and design standards for a furniture experience unlike any other.
Guaranteed Furniture Durability
Even if it's under the cushion, you can feel our quality. We use high performing ingredients for our foam, lumber and webbing. You can trust that your piece of furniture will last for real-life living. Our factory team has some of the best furniture makers in the country and we are dedicated to keep these carpenters, creators, and assembly line laborers here in our communities. When you buy a piece of furniture, whether it's American-made sofas, sectionals, accent chairs, or beds, you're adding to your commitment to renowned quality and helping our US communities in a positive manner. When you choose to shop our brand, you bring the rich heritage of American-made furniture and craftsmanship into your home. American Made upholstered furniture is designed to be produced as elevated as possible. Leathers and fabrics that will cover living room furniture are of the highest caliber and are treated to be softer, and more comfortable than an average piece from other manufacturers. All of our hand made products carry their own warranty to give you great comfort, not only in your seat, but in the workmanship and materials.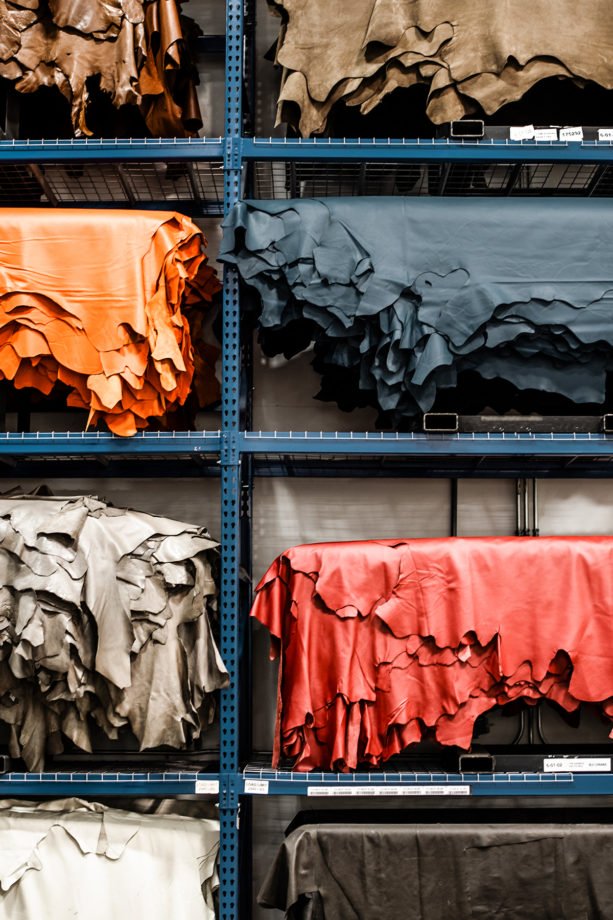 Freedom of Total Customization
Your piece of custom furniture is a long-term companion that needs to reflect your style and support your relaxation and lifestyle needs. We understand that you want a breathtaking assortment of colors and textures to choose from, so we have literally shopped the world to bring you swoon-worthy options. And we get the fact that you want it with the details….the way you want it! We encourage you to explore your own personal style as you choose from more than 800,000 possible combinations and options and then peruse our extensive collection of luxurious leather and textiles.
You only need to bring your imagination.
You may think that having a hand-made sofa, chair, sectional or sleeper, created in the leather or fabric of your choice may take forever and normally, you would be right – or close to it. Most companies would take many months to custom-make a piece, while we need only weeks. We can do this, because we stock millions of yards of fabrics and leather, so we can begin hand-making your furniture accurately and quickly, the moment your order is received. With our state-of-the-art factory you will experience why we are known as one of the fastest producers of high-end furniture in the country.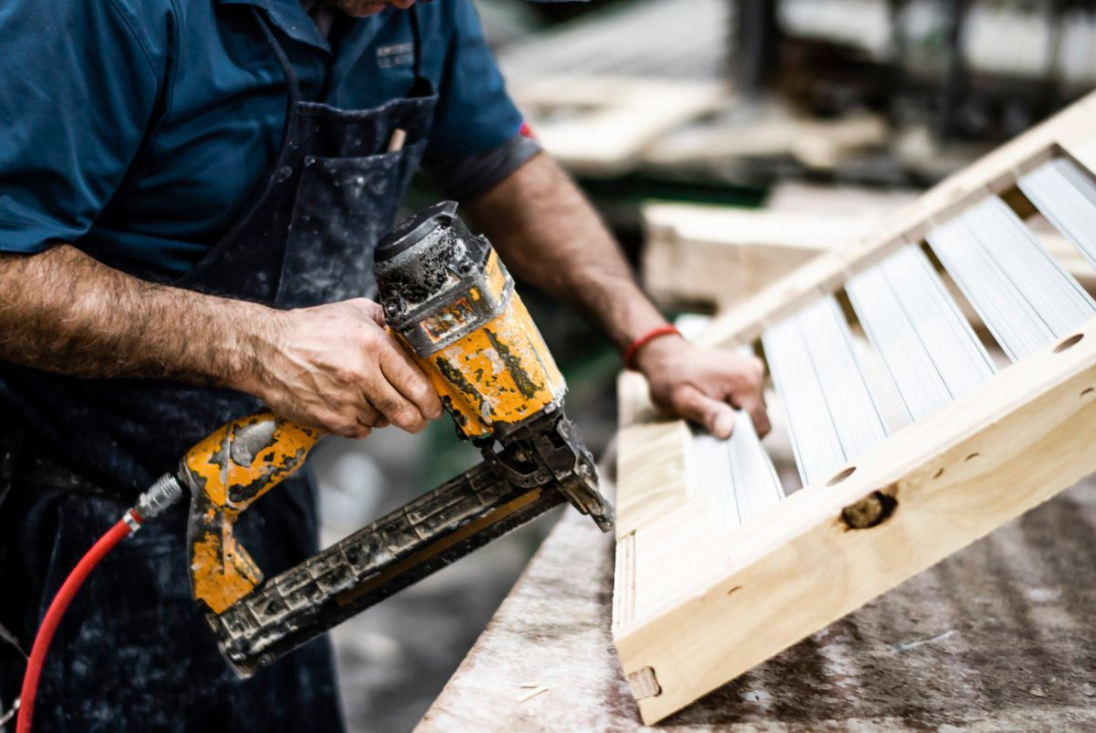 Earth Friendly
As a founding member of the SFC (Sustainable Furnishings Council), American Leather's commitment begins at the foundation of our custom-made furniture. Each frame is constructed from wood that has been harvested from sustainable forests and is precision-engineered to create as little scrap as possible. We use water-based glues and formaldehyde free products. We feel good about doing our part to help those who are searching for American Made earth friendly furnishings.
We proudly boast that American Leather is an American Made Furniture Brand through and through. Our capabilities extend beyond the perfect piece of furniture for your home and allow a sense of trust in our business practices, our environmental impact, and our quality. Choosing American Leather for American Made Furniture is your choice, but it is our privilege to be considered.