Design Trend: Geometric Furniture Made Gorgeous
1st Aug 2019
Triangles. Heptagons. Polygons, rectangles and the lot. They're not just for engineers, architects, and math professors anymore.

Geometric shapes are lending their clout to the best in fashion and design these days. Clean-lined and edgy, they're a sharp, urbane look – updated to hook your heart.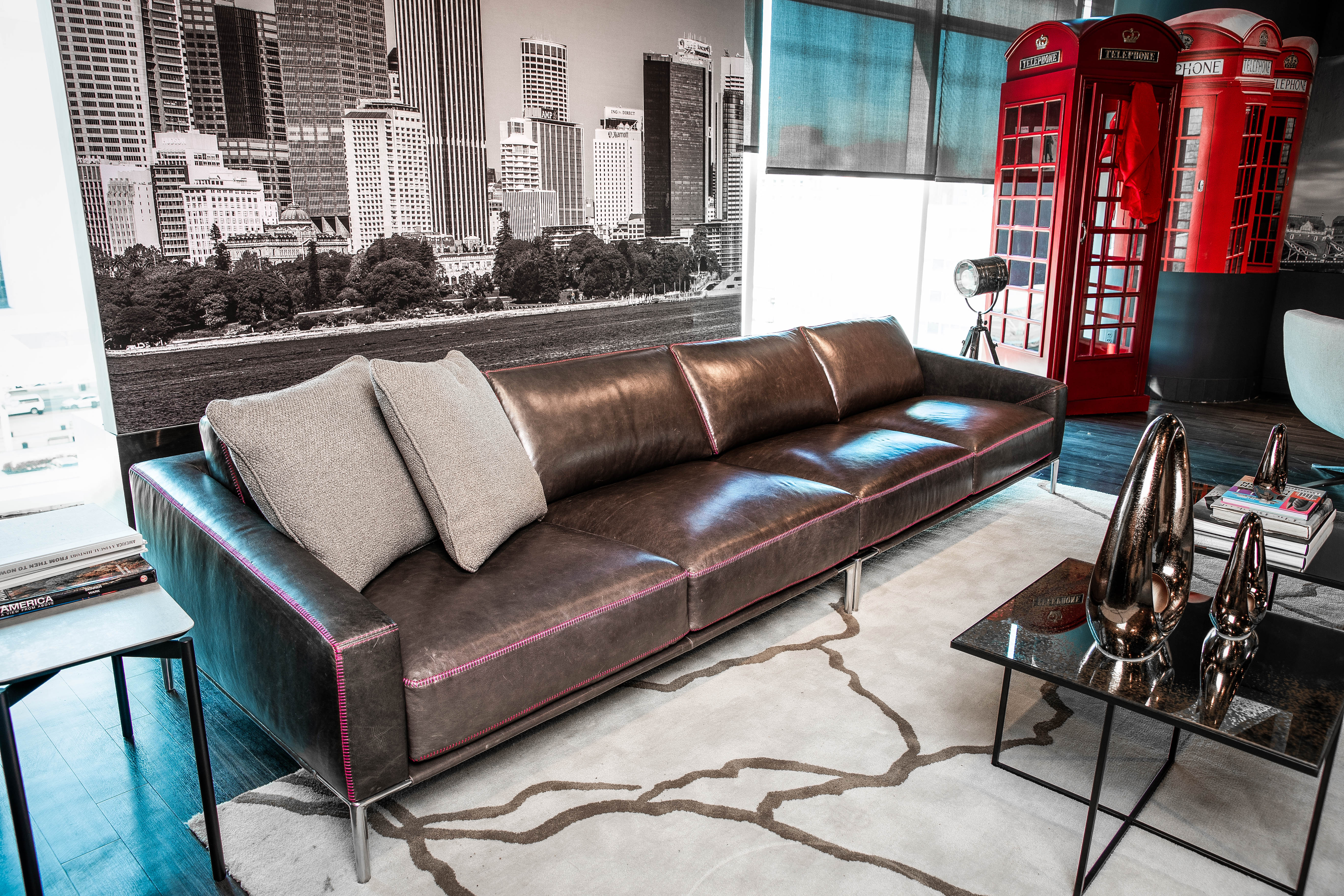 Sydney in Mont Blanc Clamshell with Pink Blanket Contrast Stitch

Bold and sure, that's how geometrics grab your attention and take command of your eye. Geometrics are an alluring way to bring intrigue to your home. The design inspiration can be seen in American Leather's new Metropolis collection.
Don't you agree? The Sydney is a tour de force of geometric lines – a collection that's destined to be the love of your living room. Its inviting rectangular lines with pink contrasting stitch are the perfect place to recline when you need to think outside of the box.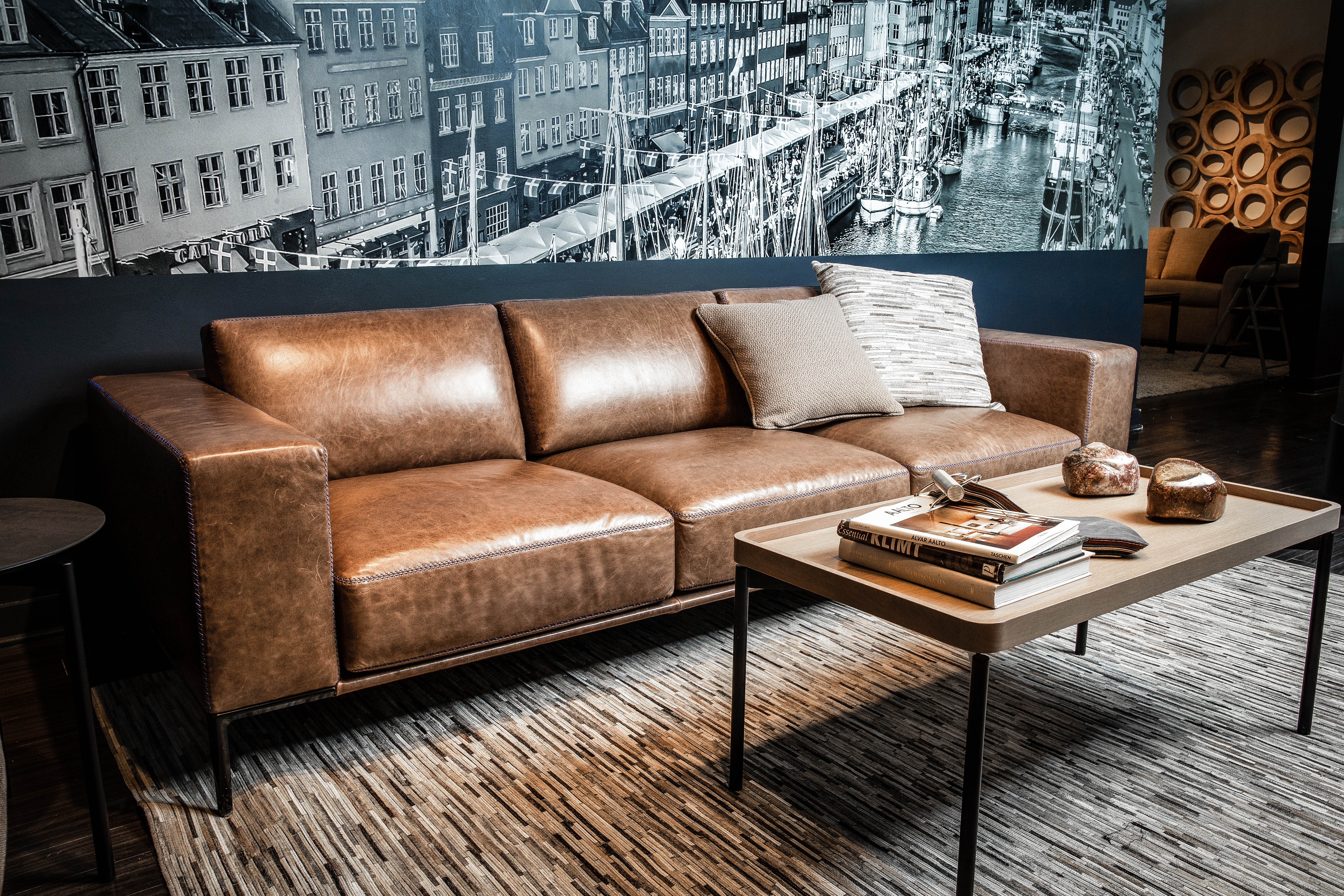 Copenhagen Mont Blanc in Portobello with Royal Cross Stitch
The geometric drama doesn't stop with the Sydney. The stunning, bold angles of the Copenhagen speak for itself. A royal blue cross stitch adds even more dimension to the stunning style.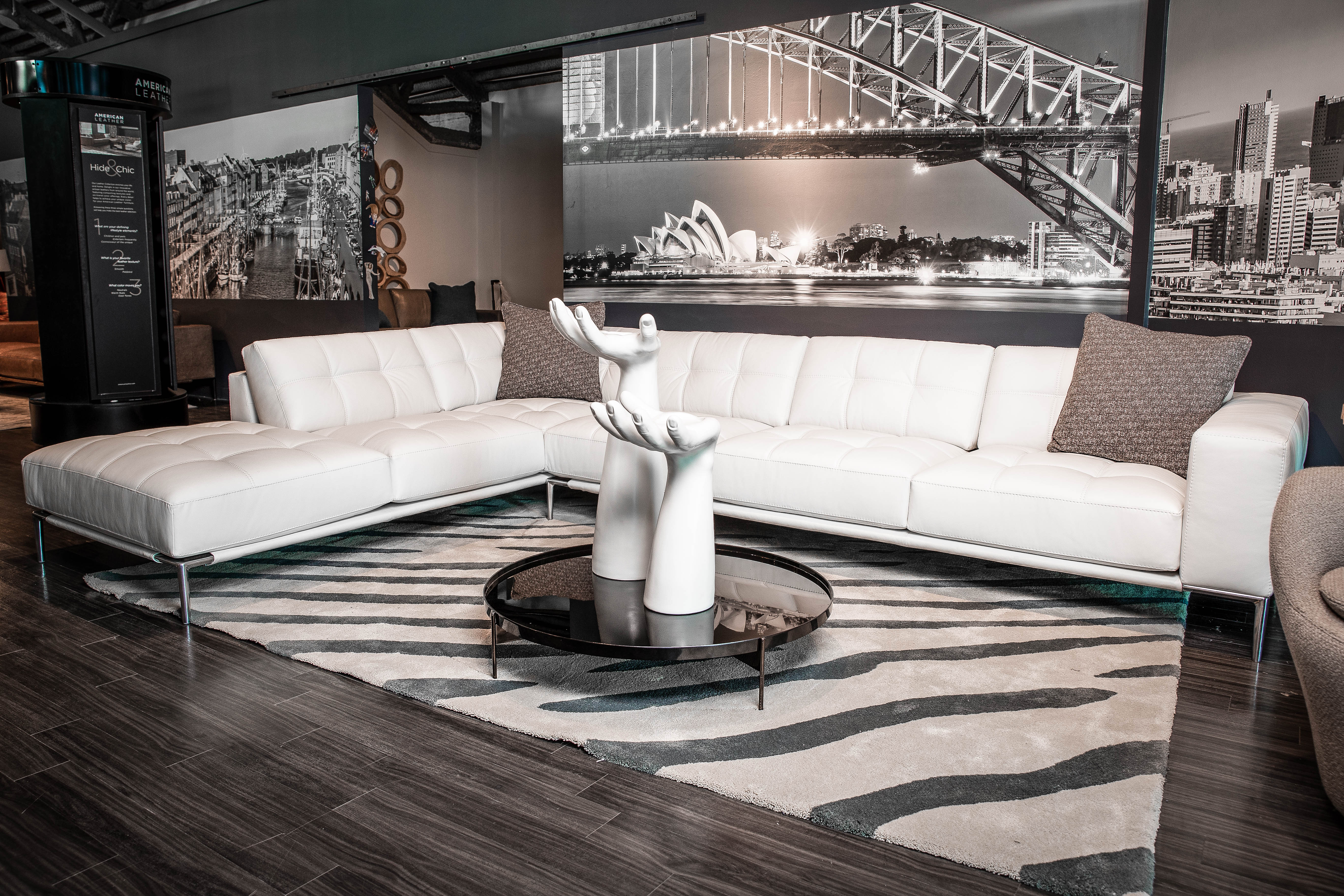 Barcelona in Elmosoft Everest
The Barcelona is perfect for those seeking a perfectly geometric pattern with the added comfort of channeled quilting throughout. Notice how the sleek, square shaped coffee table and abstract, striped accent rug bring an added element of rich depth to the space.

Who knew geometrics could be so seductive – and so comforting – at the very same time? For more geometric design inspiration, check out the other styles in the new American Leather Metropolis collection: London, Manhattan