If you are like many of us, after that last day spent with a steamer and scraper, you said, "never again." But wallpaper is back in a big way and the trend shows no signs of waning anytime soon. Whether you want to make a bold statement or introduce subtle sophistication, there are more wallpaper options than ever.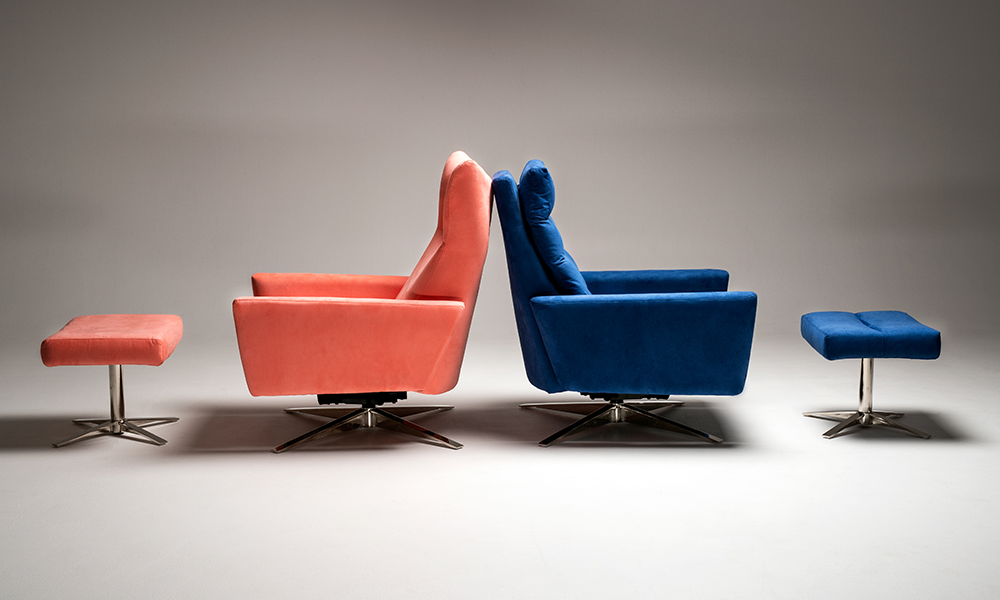 Brightly colored pieces like these Comfort Air chairs in Ultrasuede Sunset & True Blue can provide color cues for wallpaper.
Furniture That Inspires
Your American Leather furniture can inspire your wallpaper selection. The idea is simple. Just choose a pattern that incorporates your furniture color somewhere in the design. You can also let your furniture take center stage by selecting a solid or textured wallpaper.
Neutral leather or fabric can pair with almost any wallpaper. Pillows and other accessories can help pick up the color, theme, or pattern of the wallpaper. If your furniture has a bold design, make sure the wallpaper doesn't create too much visual noise.
If you prefer matching furniture and wallpaper, American Leather can help. If your wallpaper has a matching fabric, we can cover your American Leather furniture with your own material. This unified look makes furniture look like part of the background. To get this custom option, ask your retailer about the Bring Your Own Covering (BYOC) option.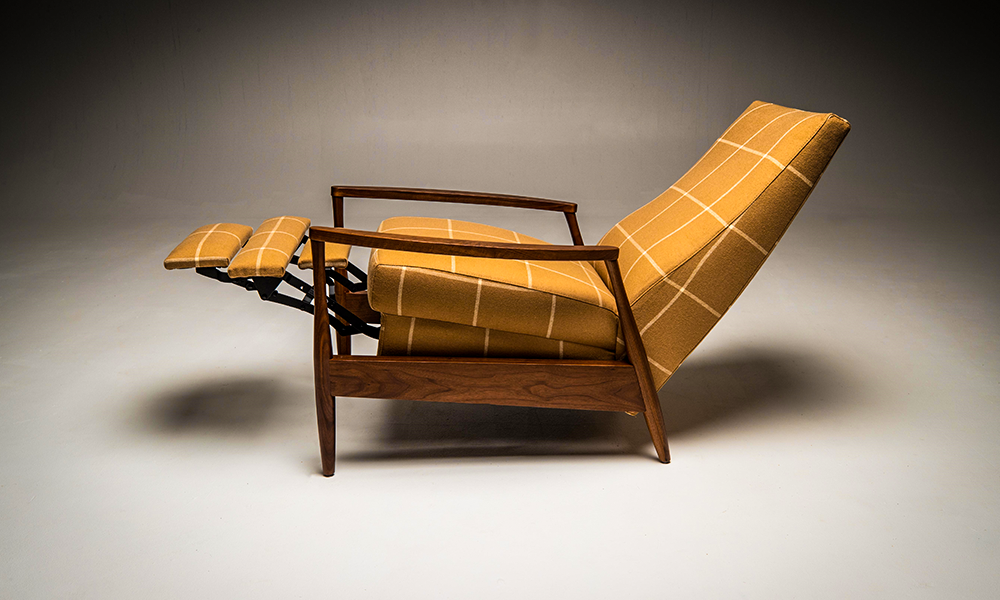 Aston Re-Invented Recliner pictured in Ralph Lauren BYOC option.