Summer is quickly approaching, and while that means plenty of fun in the sun, it's also means plenty of time to spend with family and friends. A great theatre room is the perfect place to spend those hot summer nights when the kids are out of school or you have friends and family visiting. Creating the perfect entertainment space can seem like a challenge, but we're here to help.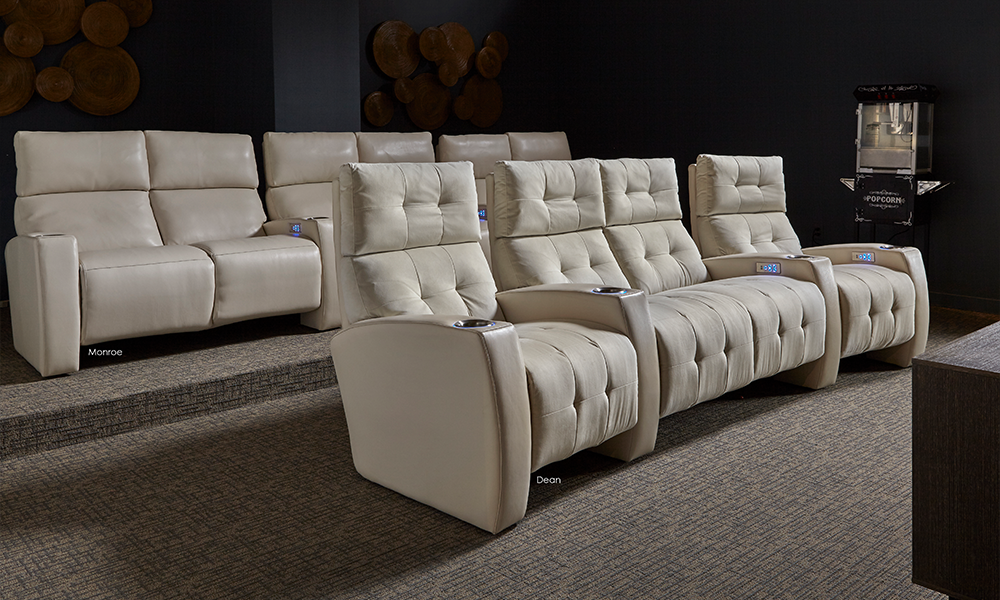 What better way to enjoy a great movie with the family than in your own theater room, outfitted with your custom selection from the American Leather Comfort Theatre collection?
Seating is Everything
The Comfort Theatre collection can be configured exactly as you need them – as a single reclining chair or in rows that are limited only by the dimensions of your room.
And each seat can be adjusted precisely for your comfort, with separate controls for the footrest and for the reclining back. And if you choose to use the whisper-quiet mechanism to recline all the way back, the headrest can be adjusted to prop your head up so you can still see the screen.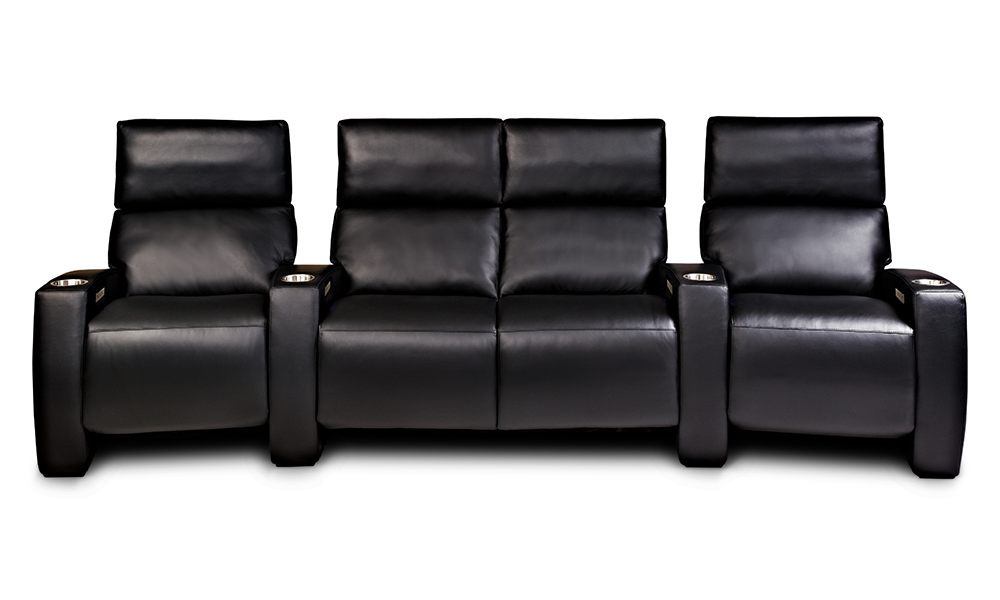 As with any great performance, details matter. You will notice, in particular, how the material over the back of the chair doesn't sag or droop in the reclining position like so many others. And when you turn the lights down low, you can use the adjustable LED lights in the stainless steel cupholder to easily locate your drink. We haven't found a way to light your popcorn yet; but we wouldn't be surprised if our engineers our working on it. With names like Monroe and Dean, the stars in the Comfort Theatre collection may evoke a bygone era in Hollywood, but make no mistake; these are innovative marvels of design and innovation. Monroe is streamlined and simple, with comfort curves just where you want them. Dean brings a little more drama, with buttonless tufting that creates a sophisticated look.