Color Story: Putting the "New" in Neutrals
16th Sep 2019
No matter what the latest color trends say for home décor, every new palette still maintains a soft spot for neutrals. After all, there is nothing is more soothing than a neutral color palette, especially in today's technologically driven world, where the senses are continually overloaded with images and information. Today, many homeowners opt for neutrals to create a relaxing haven that also maintains a timeless appeal. If you are looking for ways to incorporate a neutral palette in the home, here are some ways to make it your own.
THINK BEYOND BEIGE
Neutral no longer means just a beige or off-white hue. In fact, as seen by recent trending palettes, neutrals can extend into the grays, pale pinks and blues, citrusy greens and even coral tones. The key to using a color as a neutral is that it sets a soft, even base for your home décor, against which other colors can then pop. The best thing about neutrals is that they never go out of fashion and are essentially timeless. But there are several ways you can keep your neutrals on-trend while maintaining the classic calm they impart.
BRING THE OUTDOORS IN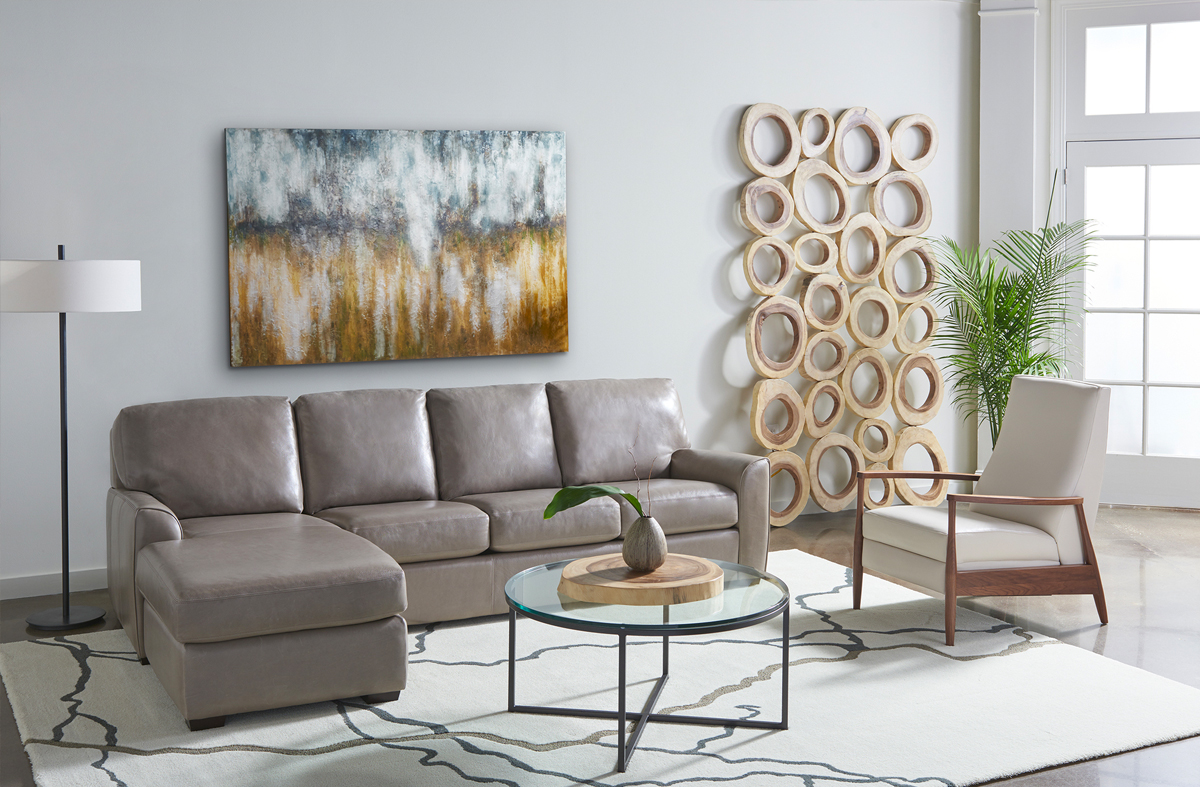 Kaden Sectional in Haven Heritage Truffle & Aston Re-Invented Recliner in Bison White
For the most up-to-date neutral décor, think neutral AND natural. By introducing accent items made from or inspired by nature, you let nature be your palette of choice, bringing a fresh feel to any space. Branches, stones, and dried flowers make excellent touches, while natural scents from pine, herbs and rainwater ground the space in natural aromas.
Also making use of wood floors, ceiling beams and furnishings brings a naturally warm tone that is immediately neutral. Couple that with lighter hues that complement the wood, and you have a beautifully fresh and nature-inspired space that is instantly classic.
MIX TEXTURES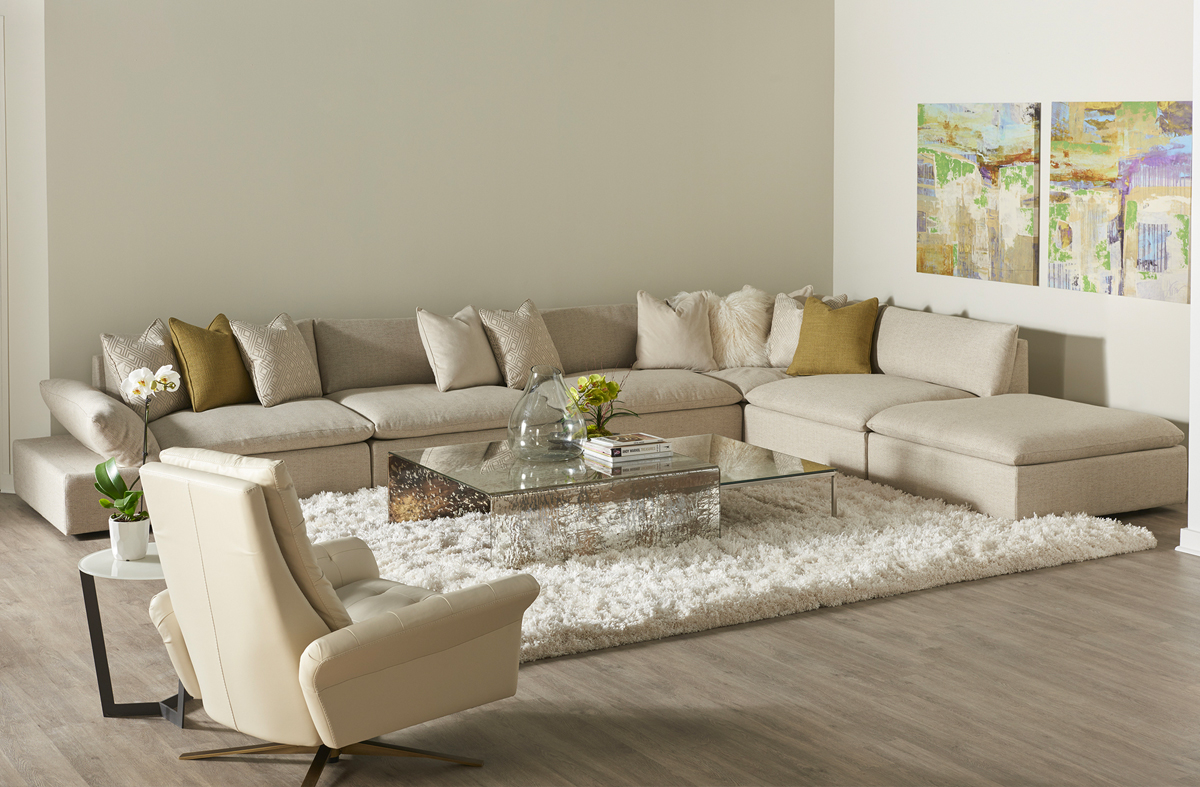 Versa Sectional in Artemis Snow & Pileus Comfort Air in Mont Blanc Ivory
For those that are color-shy, neutrals can come to life by introducing a variety of textures and materials to a space. Rugs using natural fibers, for instance, are a great way to add visual interest and introduce a tactile element that anchors the room while not competing with the neutral tones.
Mixing different textures in the same color is another way to create visual depth in a neutral palette. Adding accents, like pillows, in darker and lighter shades of the same hue also add dimension and help you avoid a rigidly monotone or overly stark look. You can also combine complementary neutral shades like brown and taupe for a warm look or gray and white for a cooler effect.
POP LIFE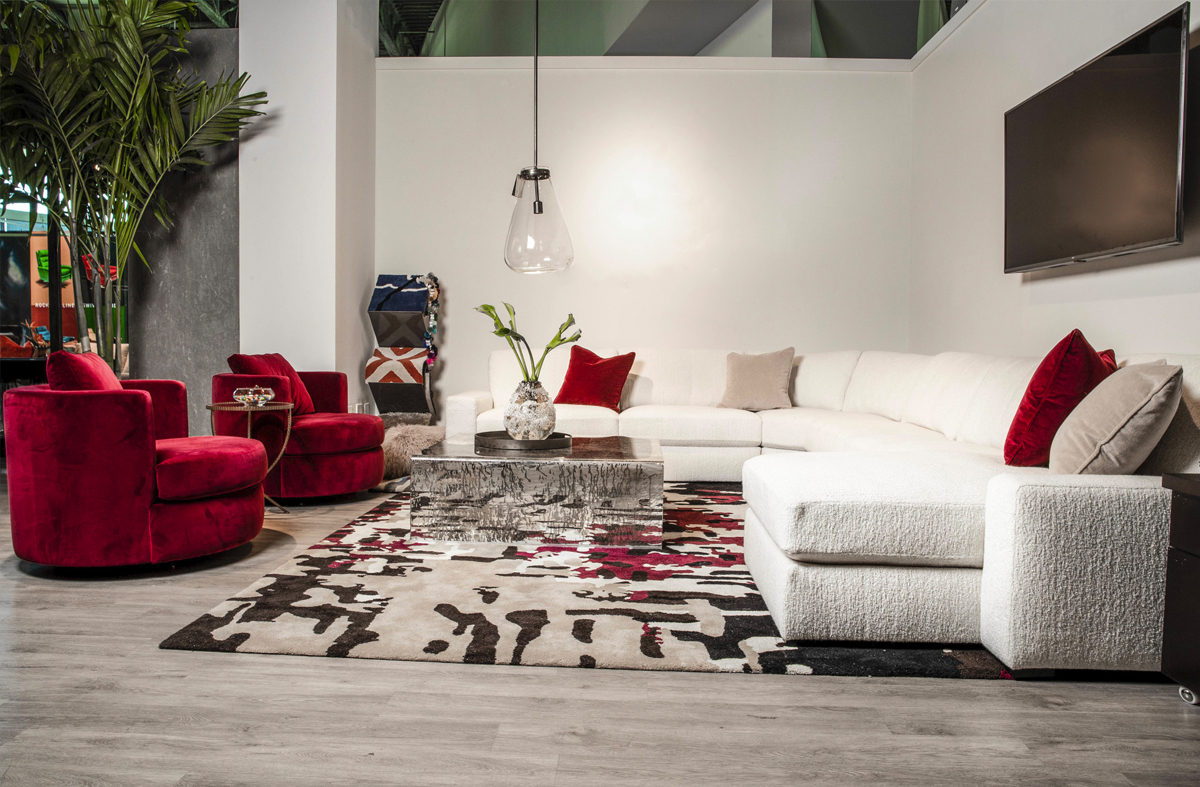 Westchester Sectional in Boykin Cream & Emma chairs in Reed Crimson
When neutrals are used as your base, it can be fun to punch up a space with pops of color. Here is where incorporating the latest color trends makes sense – especially on your accent pieces. Think accent furniture, rugs, pillows and wall decor – all places that are easier to change out more frequently, or even every season, if desired.
The beauty of this strategy is that you can invest in the furniture fundamentals – such as a sofa or sectional – using neutrals and it will ensure a classic, timeless look in your space. Your color accents can then be updated or changed out as the trend – or your personal preference – changes.
Not only can you relax in your neutral environment, you can relax about it as well. The best thing about decorating with neutrals: it's nearly impossible to go wrong!