2021 Living Room Trends
11th Mar 2021
Much of this past year has instilled a profound affection for our living spaces. The world population has become cognizant that home is more than just a roof over our heads – it's a place that should have the ability to invoke creativity and productiveness. 2021 design trends span the entirety of the home including kitchens, dining rooms, living rooms, dens, family rooms, rooms to escape to – even makeshift quiet spaces. Here are our top living room trends for 2021!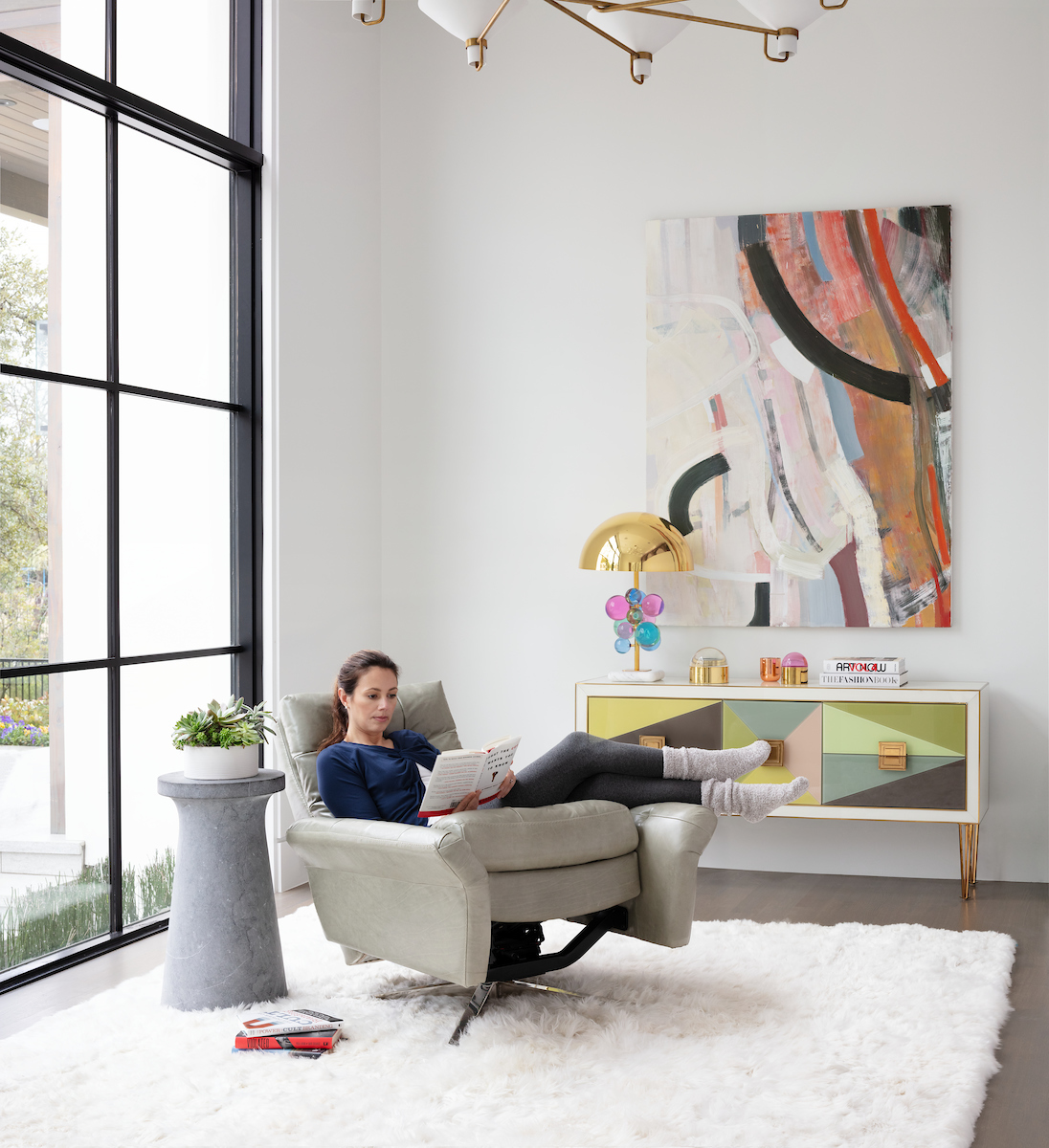 Lived in Relaxed & Cozy
This year we're seeing trends of furniture with softer lines. Shifting away from more harsh, sculptural furniture and favoring comfortable silhouettes that create the ultimate space for unwinding. Look for plusher materials such as velvets, soft cottons and linens, and softer handed textiles in neutral palette mixed with strong colors. Visually appealing neutral tones are always popular go-to and this year is no exception. With a neutral base, strong patterns and colors are easy to bring in as accents to change up the look and feel of the space entirely. Our Comfort Air collection embodies this trend with its variety of colors and finishes that are even more comfortable than they look.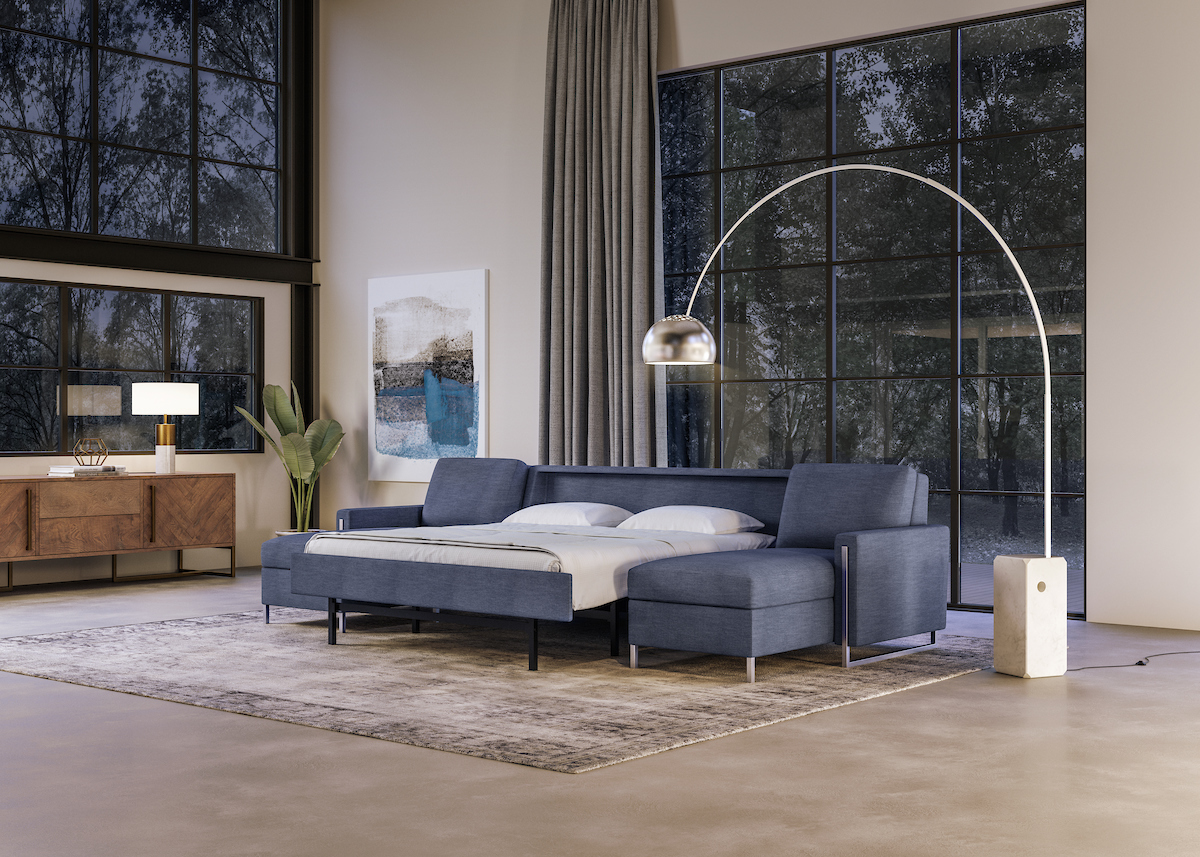 Multi-purpose furniture
We've all learned that our living rooms need to play multiple roles. Many of us have had to rethink the design and functionality of our living rooms to become workspaces that can easily transition from workday to family night. Personalized furniture is no longer a want, but a need. Custom options allow us to create stylish furniture that suits the functional needs of the entire household and guests. With a hidden mechanism that can transform from luxury lounging to sleeper, our Sleeper Sofas come in an assortment of colors and configurations to fit your style, no matter which functionality its serving.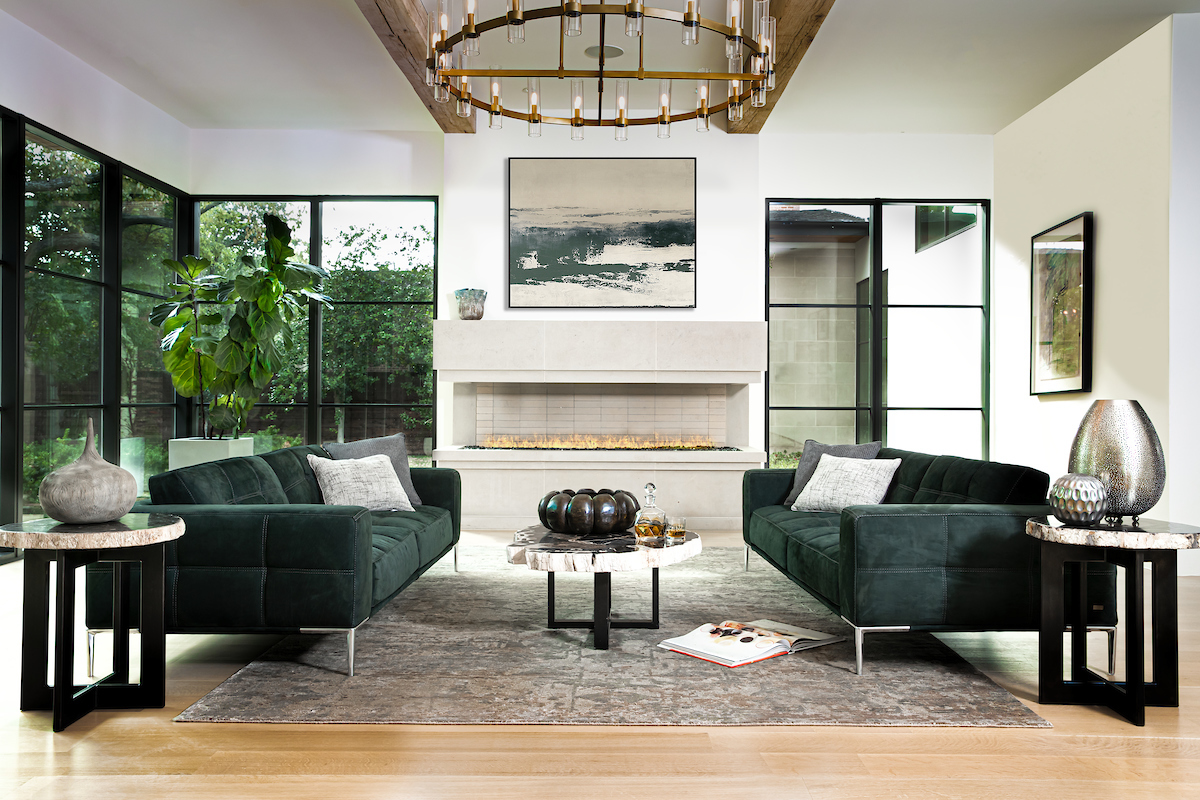 Natural Elements + Colors
Brought on by the yearning to be outside, this year we're bringing the outside in. This is one of our favorite trends because of its ability to provide warmer and more inviting aesthetics to all spaces. Achieve a nature inspired design through natural wood details and neutral colors in earth tone shades consisting of deep forest greens, rich wood or rattan details, and dark metal accents. The two keys to mimicking the outdoors are incorporating as much natural light as possible and the more greenery, the better! Layering different types of lighting and textures simulators the depth and beauty of natural imperfections. Paring a variety of plotted plants next to our Barcelona sectional in one of our green fabrics will instantly freshen up your space and create a relaxing environment for work or relaxation.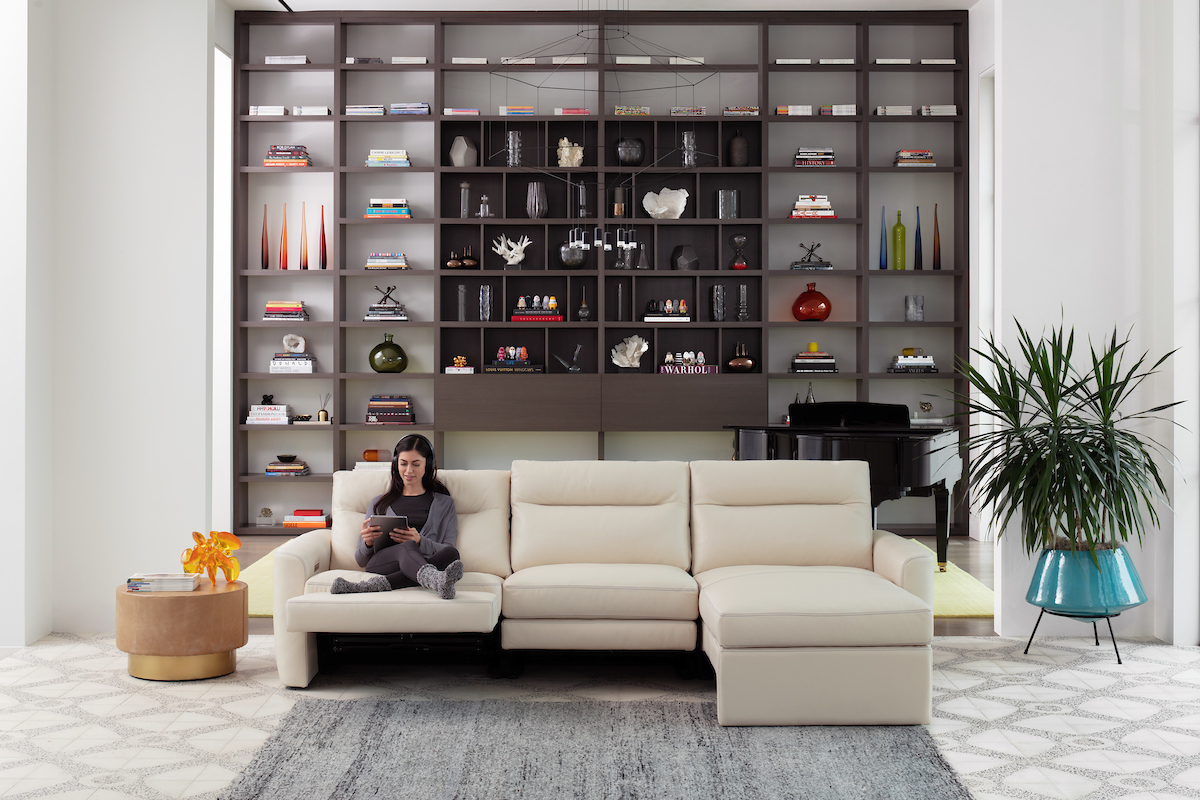 Entertainment Suites
Staying in is the new going out which is why investing in home design has trended this past year. With a bigger focus on entertainment systems comes a need for more comfortable lounge seating. This greater appreciation for a quality comfort at home comes as a result of investing in luxury furniture that stand the test of time. Mimic the movie theater experience from the comfort of your living with the modern lounge chairs from our Style In Motion collection. Complete the design by adding an accent chair from our Comfort Recliner collection to ensure all guests have premium seating.
The changing attitudes towards staying at home seen in 2021 home trends revitalized the passion for interior decorating. With increased time at home, we're relying on our homes to be more of a space that requires multiple purposes, but most of all, a retreat. Customize your spaces to work for you and all your needs by incorporating your own style.