The Ultimate Guide to Buying a Sleeper Sofa
6th Mar 2019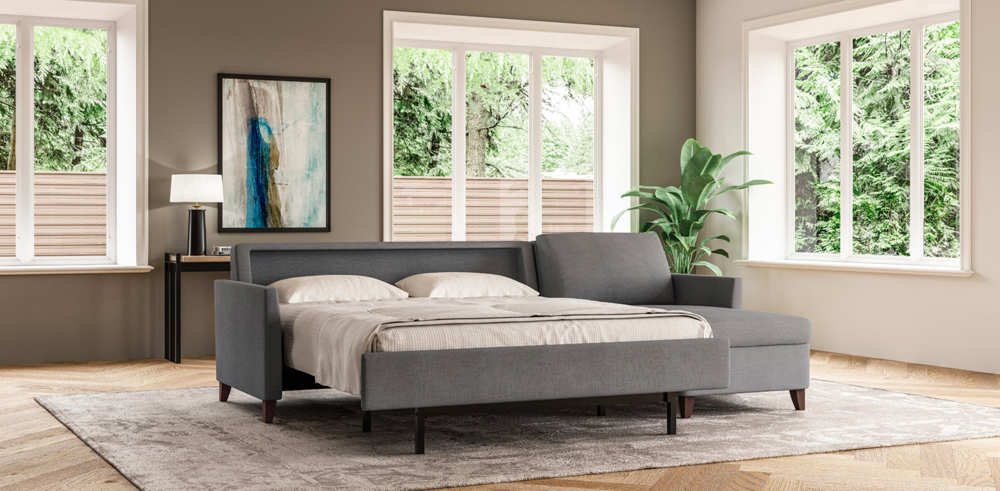 We've all been there before: sleeping over at a relative or friend's house and ending up on their sleeper sofa. But thanks to a paper-thin "mattress" and an always-present bar running across the bed, a good night's sleep was the last thing you received.
Times have changed though, and we're happy to say that you no longer have to settle for an inferior night's sleep for your own guests. In fact, you can now buy a sleeper sofa that actually promotes and encourages sleep.
Skeptical? Well, we're here to help. This guide will give you some key recommendations to consider before choosing a sofa sleeper.
1. What size should you buy?
Before you buy, you must first plan where your new sofa sleeper will go, and how much space you have for it. In today's market, sleeper sofas come in various sizes – from cot to king – so luckily you have options.
Once you find your preferred spot, take a few measurements and make sure there's room for when the sleeper is fully opened (accounting for possible foot traffic at night as well). If you have space constraints, look for sofa sleeper models that maximize the size of bed that fits within the sofa. That way you aren't gaining wasted space that could go into more sleeping (and seating) room.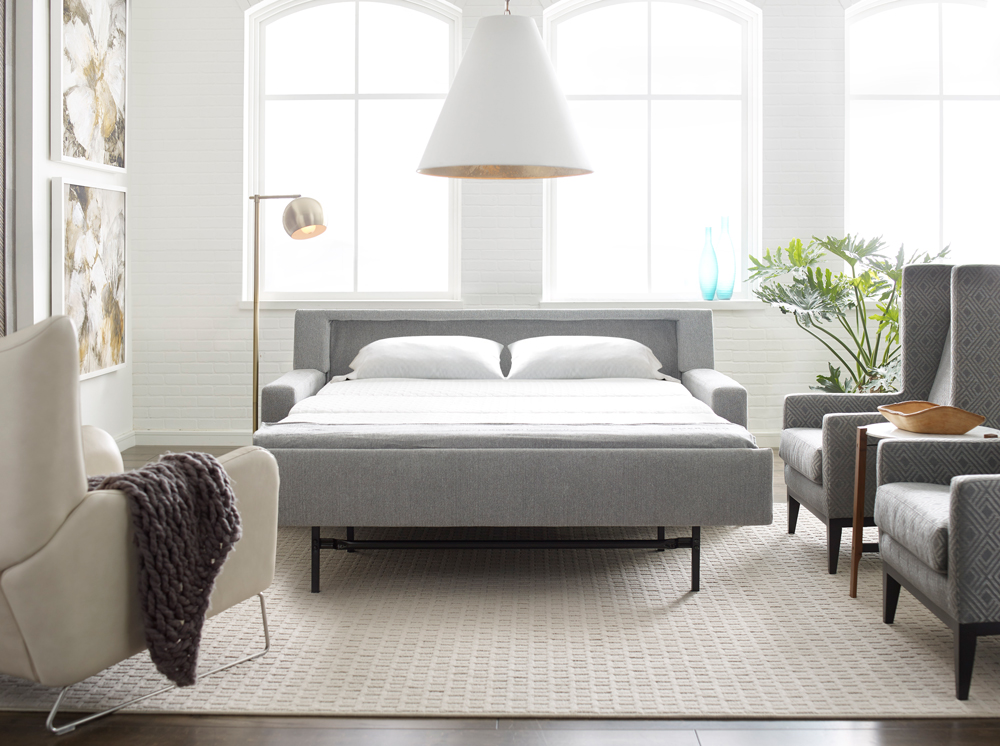 2. Does it genuinely provide comfort?
Yes, it must be comfortable, otherwise, what's the point?
As you shop for your perfect sofa sleeper, be sure to test out many styles and configurations. But keep this in mind: most models come with bars and springs that will eventually nudge their way into the backs of your guests.
The good news is, there are options available that eliminate those discomforts, such as American Leather's Comfort Sleeper®, which features a patented, revolutionary platform bed system that contains no bars and no springs. Each Comfort Sleeper® features a mattress that is a full 80 inches for maximum comfort (the average sleeper sofa is around 70 to 75 inches), while still taking up less floor space than conventional sleepers. And every Comfort Sleeper® mattress is customizable with three luxurious choices:


Tempur-Pedic: The only sleeper sofa in the world that has it.

Gel: A softer, cooler feeling with even support across pressure points

Premier: A firmer, standard high-density foam mattress with Crypton® fabric mattress ticking.

Just as important as sleeping is sitting comfortably. Before purchasing a sleeper sofa, test the comfort while open and closed. The Comfort Sleeper is unique in the fact that the high-density, high-resiliency seat cushions sit directly on top of the mattress, providing even more comfort.
3. Does the style match your home?
Let's be honest, no matter how comfortable a sleeper sofa might be—if it doesn't look great, then why would you put it in your home? With all the styles available today, from traditional to modern, you're sure to find the perfect fit for your lifestyle.
But don't let the customization options end with style—when choosing the right brand, make sure you also have the opportunity to select from a wide variety of coverings and finishes. It's important to take your lifestyle into consideration here. Do you have kids or pets, or a very sunny space? If so, you may want to consider a more protected leather or performance fabric that wears well and is easy on upkeep.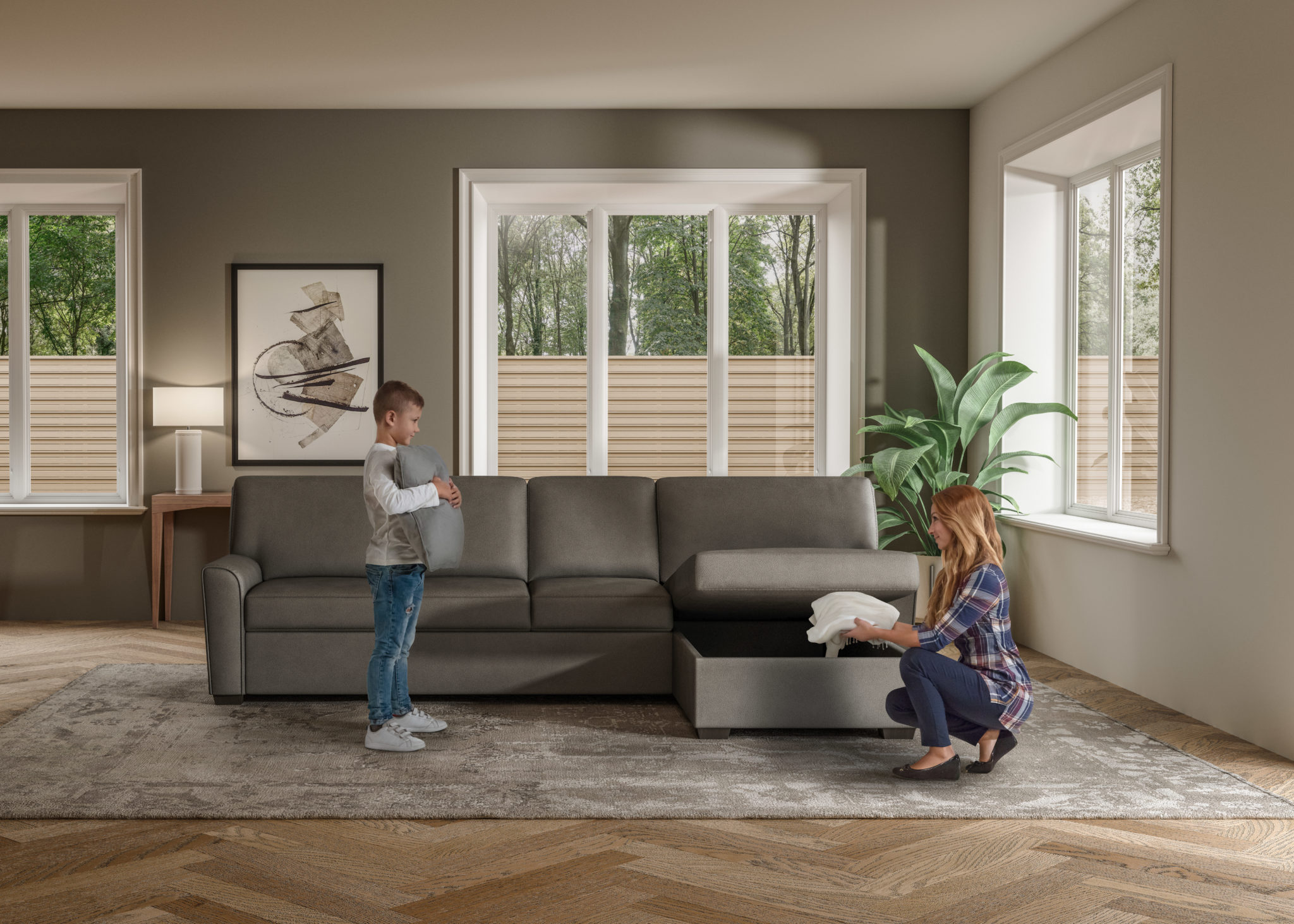 For more sophisticated environments, a higher end leather will not only look stunning, but it will wear beautifully over time, giving you a product that can stand the test of time in your home.
If there's a fabric you love, and the manufacturer doesn't carry it, that's not a problem. The best brands will allow you to bring your own covering, and let you use any fabric you'd like.
4. What's it made of?
Beyond the quality of the covering that goes on your sofa sleeper, the frame can make all of the difference when it comes to holding up over time. You don't want your favorite brand cutting corners on quality, and you also want them to consider the environment in the use of materials and manufacturing processes that go into your sleeper.

For example, at American Leather, all of our frames are made from kiln-dried hardwood. This keeps the structure from cracking or warping, and the company uses a wide range of sustainable best practices during every step of its manufacturing process.
5. Is there a warranty on the product?
Furniture is a big purchase, so finding a company that backs its products is very important. With American Leather, if something happens, then you're covered. Every Comfort Sleeper comes with a lifetime warranty on the frame and a 10-year warranty on the mechanism.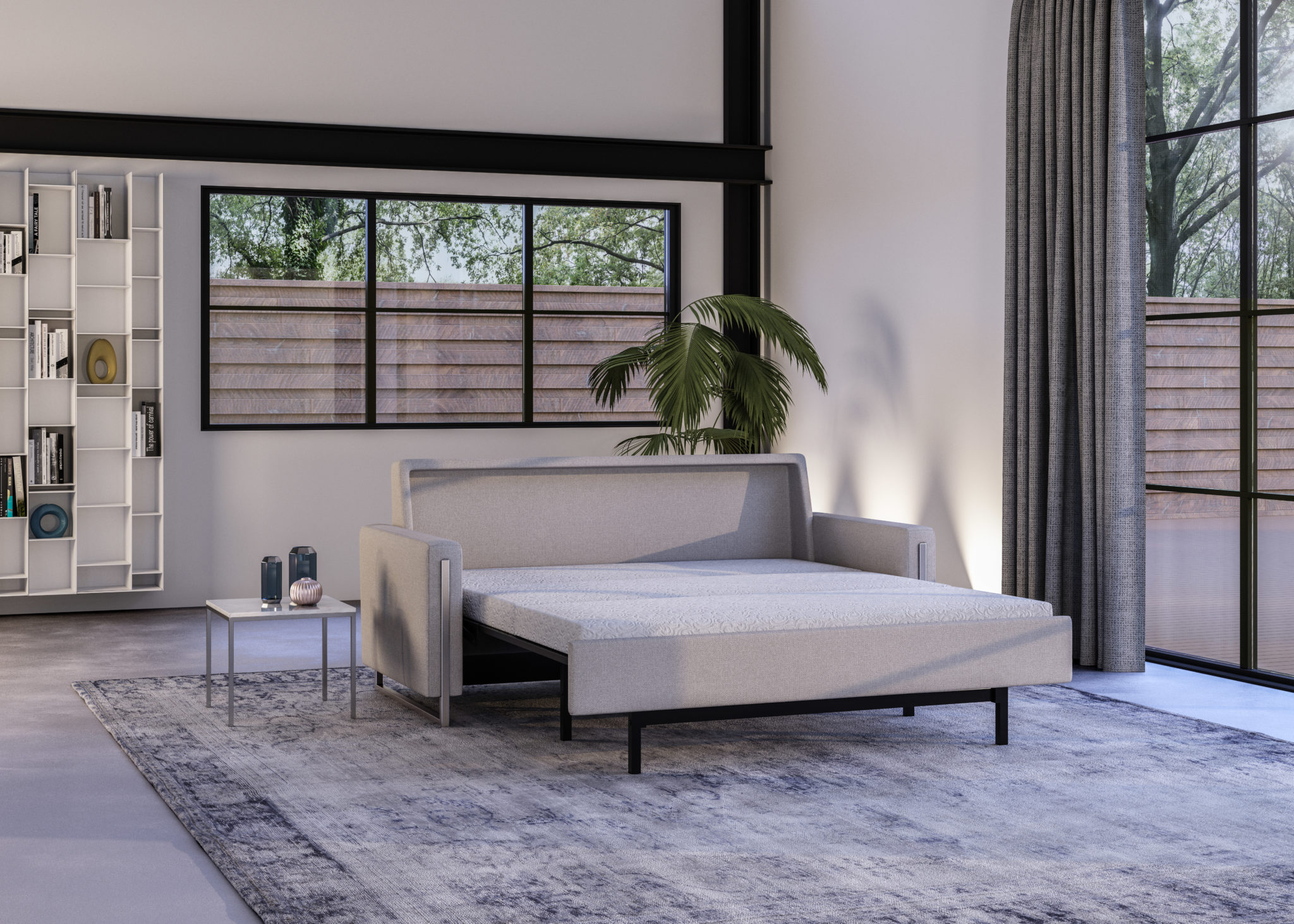 Your Choice
In the end, this all means that you have more choices than ever before when buying a sleeper sofa, and you don't have to sacrifice a good night's sleep for your guests in the place of style. So get started on your research, and let us know if American Leather can help you along the way.