Leather or Fabric - Things to Consider When Making The Choice
9th Dec 2019
Part of the decision you'll make when buying a new chair or sofa – besides which style will best fit your décor – is whether to go with a leather or fabric upholstery. Given the number of beautiful, high-quality coverings available, there's no wrong answer – which, admittedly, might make the decision even more challenging.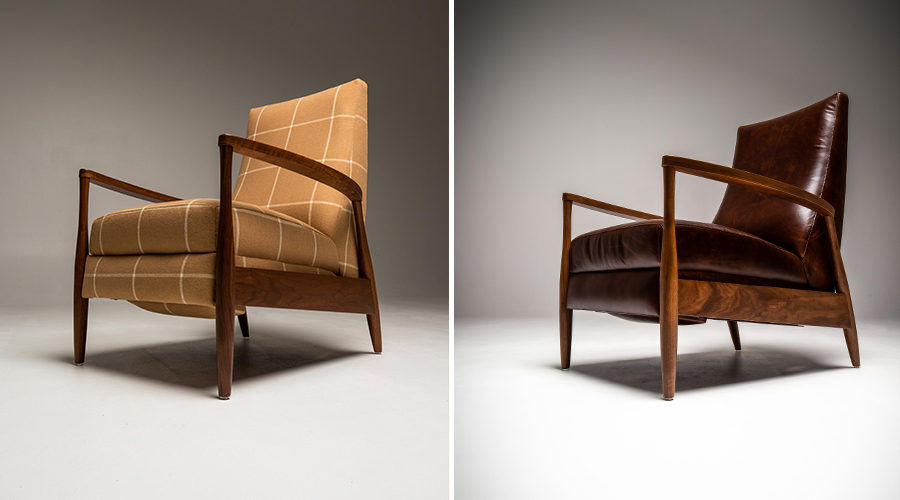 However, there are a few factors that might at least help make the selection easier. The following are a few points to consider.
THE ROOM
Fabrics give you virtually unlimited color, pattern, and texture options. If you're looking for a piece that complements existing decor – especially if you're working with a distinctive color scheme – this might be the way to go.
Still, leather is a classic for a reason, and top tanneries are able to achieve rich color through dyes and finishing treatments. If you're starting a room from scratch, why not invest in a statement-making anchor piece hat will look beautiful for years to come?
KIDS OR PETS? MESSY PARTNERS?
If you have either – or both – durability is going to be especially important. The goal here is to plan for the best and prepare for the worst.
Because leather is less porous than fabric, it's easier to clean when -not if- spills happen. Leather hides that have been treated with heavy protective coatings are more resilient against spills or heavy wear and tear.
Fabrics can absolutely work, though. Ultrasuede® and Crypton® are two synthetic fibers known for both beauty and stain resistance, and Sunbrella®, originally designed for outdoor use, is surprisingly soft to the hand, making it a natural fit for patios and sunrooms, as well as playrooms.
HOW DO YOU LIVE?
Leather lends itself well to the sleek lines inherent in modern design, and it ages just as elegantly. For contemporary homes or spaces meant to impress (the C-suite office or a formal living room, perhaps) leather is an excellent choice. There's a certain distinguished feel leather comes with.
Fabric, meanwhile, has more "give" to it, which makes it a great fit for furniture that is designed to let you sink into it. Fabric can also carry an inherent warmth in the cooler winter months, making it a great choice for living rooms and reading nooks.
PRONE TO ALLERGIES?
Do you or a loved one find yourself stockpiling boxes of tissues? Sound familiar? You may want to consider leather upholstery. Due to the weave construction, fabrics are more likely to harbor pollen, dust mites, pet dander (read here on how to remove pet hair), and other nasty allergens. They can actually exacerbate symptoms if you're not vacuuming regularly.
Leather, on the other hand is naturally hypoallergenic and can more easily be dusted and cleaned of dander or particulates. You may also want to consider selecting furniture that sits on raised legs versus on the floor. This prevents dust and mold from accumulating underneath.
Remember, this isn't one of those game shows where you're expected to make a snap decision. After you've narrowed down your options, request swatch samples to be sent to your home. You can then drape them over the furniture you have and make note of how they look in different lights throughout the day. Of course, with a sample, you'll be able to see which texture is most appealing to you.
If you have the added benefit of buying from a company that warranties its products and covers, you'll have the added peace-of-mind knowing you've made a sound investment – no matter your choice.