Incorporating Color Into Your Room
25th Jun 2021
Your space speaks to everything you want your home to be perceived as day in and day out. Creating the ideal atmosphere has layers and components to be thoughtful of that have probably never crossed your mind! Interior design may come off as a long-winded task, but with effortless guidelines, the living spaces of your dreams can become embodied easier than you think.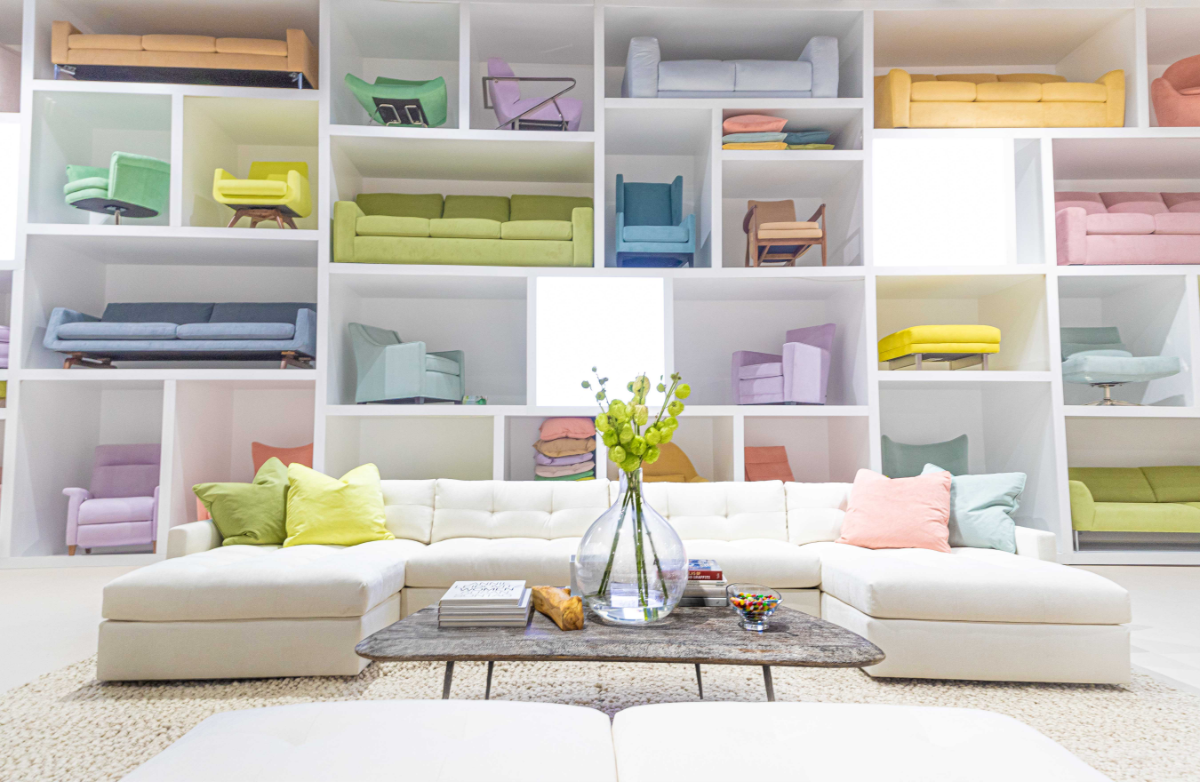 Finessing the pieces of a lifetime include incorporating the perfect crimson red sofa in a living room or framing leather recliner chairs in the same setting as your home theatre. When thinking of forever pieces and where they will live, start with the favorite room in the house; the living room. Living rooms focus on spacious seating and lots of open flows that require as much comfort as you can conceive. Choices made throughout this room reverberate to the feeling you have when enjoying company as much as when you enjoy a movie. While the same experience can be achieved with a brown sectional as it can with an orange sectional, the choice is all your own. Key pieces of furniture lend to the major physical and emotional layers of a room, there's no point in creating an airy feel then establishing a stuffiness with clashing patterns and textures. Custom sofas, accent chairs, and ottomans lend to the creativity that you can establish essential or stand out pieces with fabrics and leathers that excite the eye.
While multiple rooms require individual attention, statement pieces anchored within a space come to life simply through color coordination. Inviting color in your home design starts with authenticity, bold choices and revolves around embracing tradition. These key practices in your home yield features that are equal parts sophisticated, warmth, and alluring.
How to Choose the Right Color Palette for Your Room
Choices made through interior design should mirror the aesthetic within the home and the way rooms will be utilized day to day. The fun of designing a room starts from its conception. We suggest following the tried-and-true law: lay out your rooms for the way you want to live. If stark white furniture throughout your home evokes a clean look beyond anything standard, various cream and eggshell chairs and benches can accentuate the theme perfectly. The crisp feeling of all-white is a style in and of itself, but there's no need to bring a style into a room that someone else told you to like. If there are home decor trends and styles you imagine your home to invoke, ensure they're all your own – you'll likely be living with them for some time.
The same benches and chairs that align with a bleached color palate, come alive in enticing leather and fabric colors and textures. Your living room can have a bright blue velvet sectional or an entry way can feature a yellow leather bench seat. Inviting pigments into the design process create elegant elements that celebrate individuality and uniqueness.
This year, Pantone named two colors as their shades of the year: Illuminating, a zingy yellow, and Ultimate Gray, a pale gray. "The selection of two independent colors highlight how different elements come together to express a message of strength and hopefulness that is both enduring and uplifting, conveying the idea that it's not about one color or one person, it's about more than one," says Leatrice Eiseman, Executive Director of the Pantone Color Institute.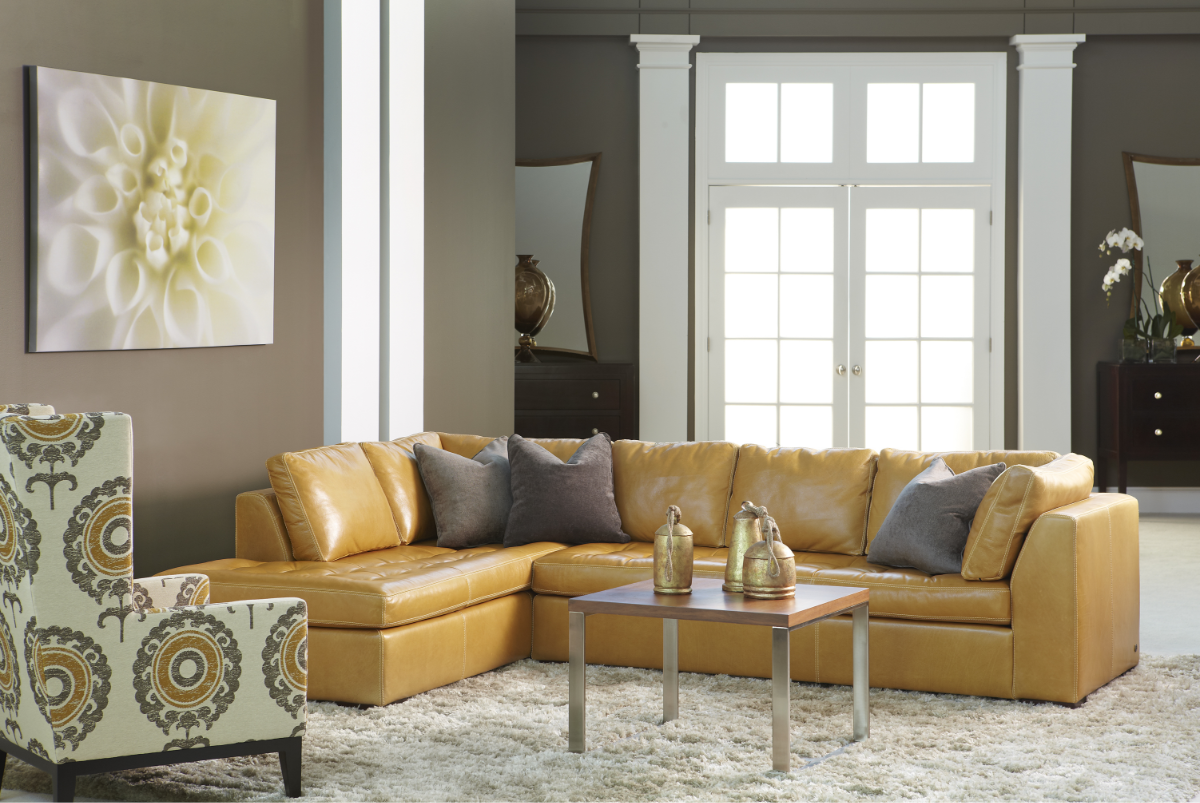 Blend Colors Together—Or Make One Stand Out
When colors are considered within the scope of your interior decor vision, the possibilities narrow into a concept all your own. Furniture colors anchor the feel a room gives off, in which case the ambiance and atmosphere has two options: blend in or stand out. Accomplishing the coordination of popular colors such as the two 2021 Pantone colors can happen through choosing custom leather and fabric furniture options that can create the perfectly hued yellow ottoman or grey sectional. Your furniture, whether new or acquired, can complement a rooms color story based on individual or stylistic perspective. Being bold with monochromatic fabrics and textures lends itself to a cohesive feel throughout the room, while accent and complementary hues can be considered as options to make a room stand out. Bravely mix contrast patterns across a color scheme, harmonizing the eclectic mix with different scales of print, and one or two grounding common tones to pull all the patterns together.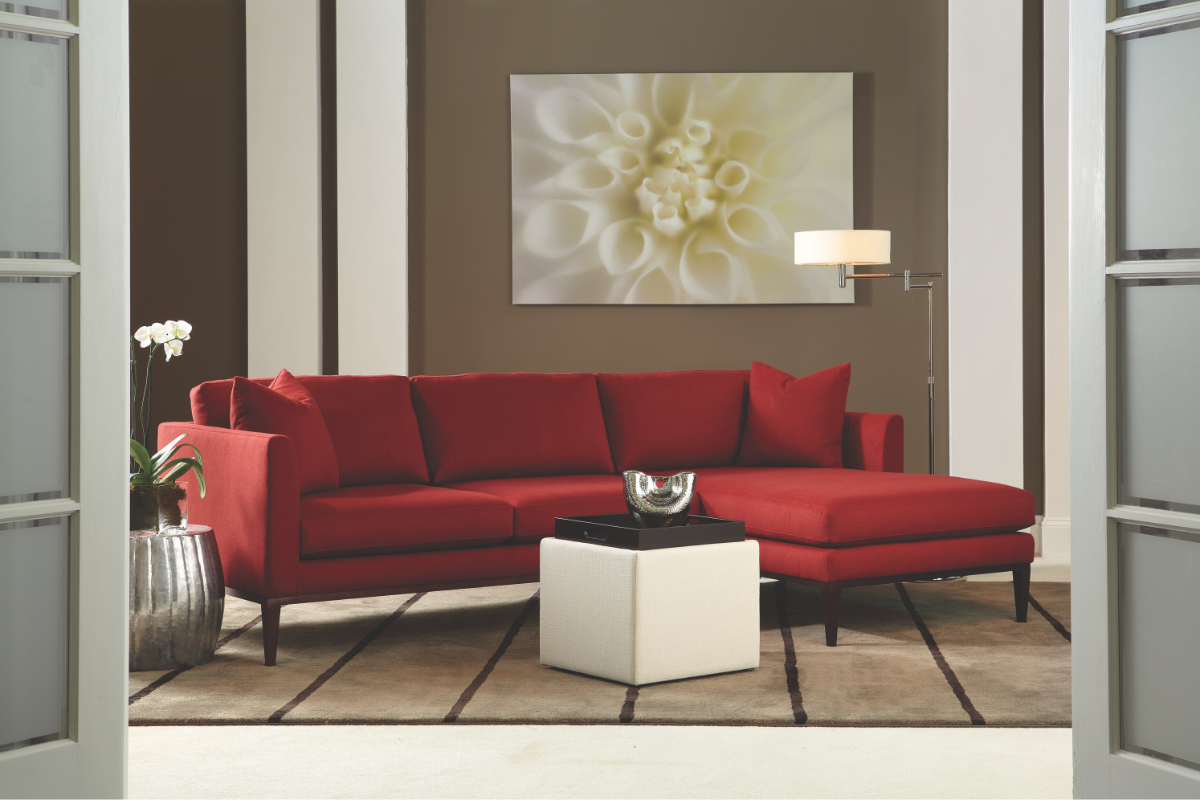 Everything from accent walls to bold splashes start with understanding how and what you want to accentuate in your room. We often think of neutral spaces bathed in earth tones, but give yourself the creative license to invoke when creating your own space. Incorporating playfulness for a traditional space such as a formal living room allows for a constant flow of originality and comfort. Gone are the days of pastel floral loveseats that are somehow described as busy and muted in the same reference. You will be amazed at how much your home can fit in terms of the life created by customizing the space. Start the decorating process with the subtle accent of a red leather sectional in a living room to offer rich attention or a moss patterned sleeper sofa for inviting warmth. Bringing in bold pieces is a play that takes confidence and assurance in producing a cohesive atmosphere in your room. There is no rule that commits to a brown leather sofa needing matching brown leather recliners or beige accent chairs. With various fabric and leather styles available the possibilities range from simple to lively when accentuating any color and any texture. Simplicity extends to bold and brightly colored accents complimented by the rule of neutrality in an open space. Rules and guidelines are meant to act the same way as the boldness of your color choices, in your very own creative fashion.
There is no right or wrong way for interior design to turn out, personal style mixed with a home's efficiency create an essence all your own. Finding the right room color, sofa color, rug color, and bench chair lends to an adventure in itself rather than a chaotic task. This journey is filled with innovative and inventive ideas that manifest into a room, home, and ambiance you can be proud of.